Yiamas to The Yiros Shop!
No need to jet to Mykonos when you've got the real deal right here!
You know what my favourite part of a night out is?! The post-club eats! But as I get older, the days of tipsy greasy feeds are behind me… now I am all about the fresh but oh-so-satisfying eats that don't make me feel like actual seshhh the next day.
Stop travelling far. Stop travelling wide. Whether your hungover, hangry or somewhere in between, Greek cuisine is what you need! And let me tell you, The Yiros Shop is as Greek as it gets and has the tastiest Yiros in town. The Yiros Shop is the real deal when it comes to Greek food. And you know what they say, Greeks know how to really eat (I mean, there was literally a whole movie named around a big fat greek family).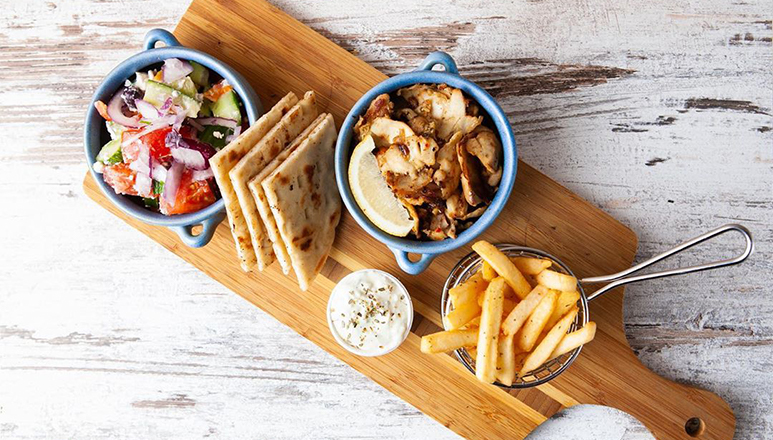 Leading the Greek-street-food charge is the yiros: a fluffy grilled pita filled with melt-in-your-mouth lamb, chicken, or pork, and topped up with tzatziki, tomato, onion, and the real taste-topper – crispy chips. Not a meat-eater? Don't fret… Hallou… it mi…. is what you're looking for! Treat yourself to a vegetarian yiros filled with juicy halloumi, the typical add-ins, and again, loaded with seasoned fries, all wrapped in one fluffy pita.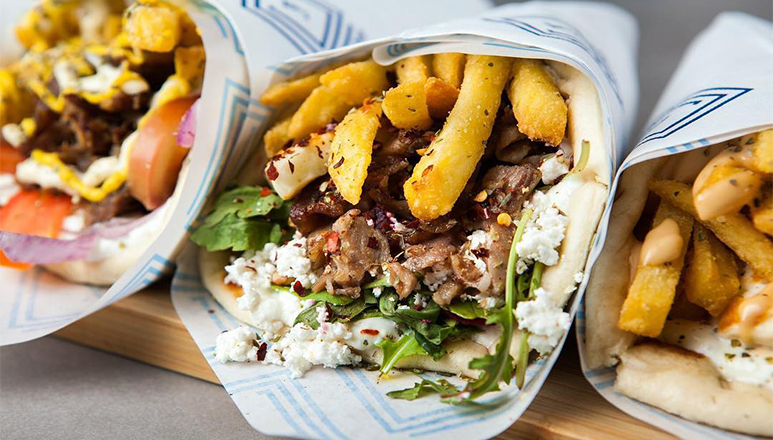 The Mediterranean delights do not stop at yiros. The crew are serving up snack boxes filled to the brim with crunchy chips and your choice of juicy meat and sauce (including that special secret sauce that I can never say no too). Eat like a Greek God and top it all up with some sides; think halloumi chips, calamari, salads, lemon baked potatoes, and even spanakopita (a pastry filled with feta and cheese).
If you're looking to uncover the real Greek atmosphere, it's all about the sharing with your friends and family (again… my big fat Greek fam). Think plates filled with pitas, salads, your choice of meat and good ol' chippies. After you demolish the goods, wash it down with a cheeky Greek beer… after a Mythos anyone?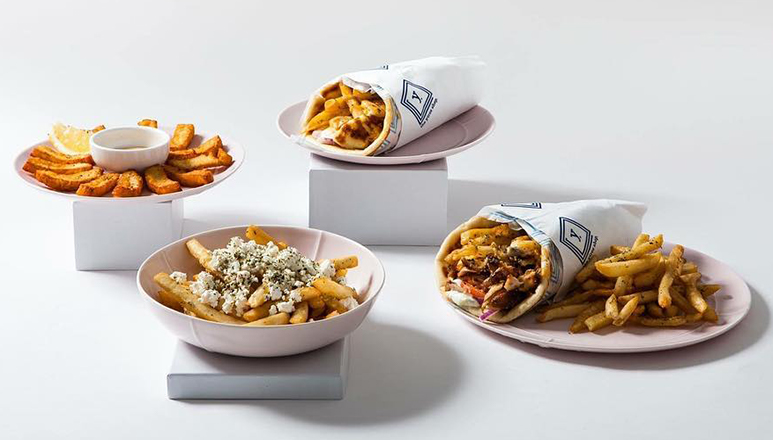 With five sexy locations across Bris (James Street, Cannon Hill, Newmarket, South Brisbane, and Capalaba); The Yiros Shop is your new beck and call, for any big food mood.
OPA!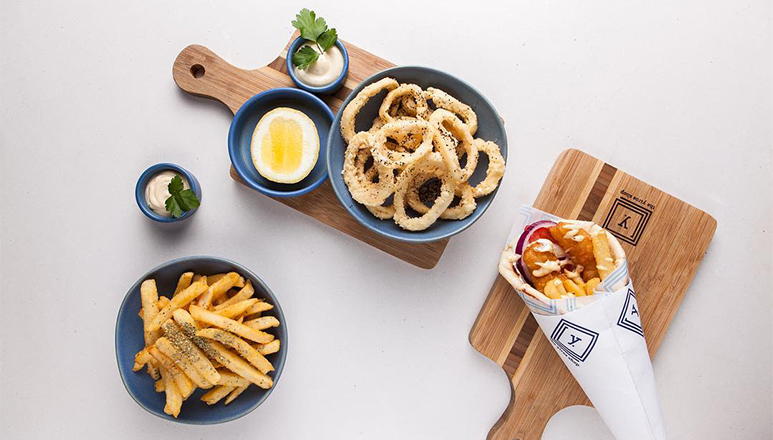 About the Author
Kristen is a born and raised coast girl with a love for everything pop-culture. Some would say she is one of those typical millennials; trying to make a living off being creative, spending too much time on their phone, jet-setting and you guessed it - orders a good ol' avocado toast for brunch far too often. When she's not writing or in the studio, Kristen can be found taking part in serious retail therapy or having a laugh while sipping on a well deserved Gin & Tonic.