20 Retreats for All Your Beauty Needs
Rest, Relax, Reglam!
When was the last time you got some R&R? Some real me-time? Some high-quality pampering that you deserve? We're way past halfway into the year and it sure has been a whirlwind! With the chilly weather and the days getting shorter, our schedules are heating up and become more fast-paced than ever – exhausting, much?! It's time to take a break and lucky for you, we've got a list of the best places to get the rest and relaxation you deserve!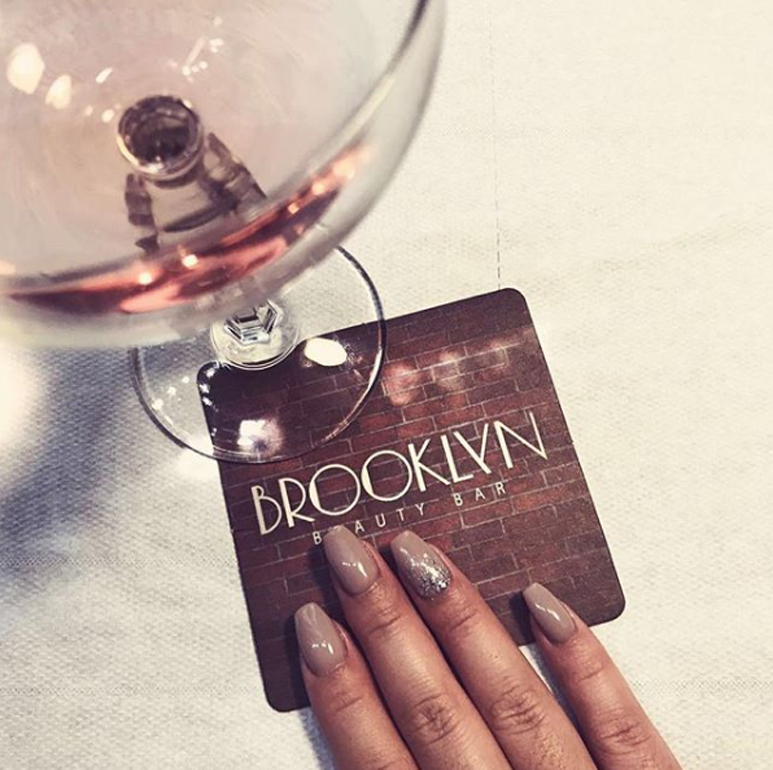 For all your beauty needs, visit Brooklyn Beauty Bar and experience indulgent beautification at its finest. Clink your drinks with your besties while you have your nails buffed and polished. With the finest brow and lash services available, it's no surprise that Brooklyn Beauty Bar is home to the most cutting-edge brow tattooing techniques. If you're feeling adventurous, or in need of a brow touch-up, let their highly trained technicians enhance and bolden your brows! Even if you're visiting for a more casual beauty fix, their hair stylists and make-up artists will give you all the luxe in the world. Rest and relax in elegance and luxury because they are full-service – from beauty to the bar!
It's one of a kind and located right in the heart of the city. At Aquarius Health & Medispa, you can relax or you can get active with their diverse range of services and facilities. They take spa therapies to the next level and provide you with all your facial needs, from anti-aging, brightening, and rejuvenation services to their specialised Aquarius Medifacials. Try something new at their internationally-inspired bathhouse. Featuring steam rooms, saunas, and even an indoor heated pool – Aquarius Health & Medispa is the heavenly relaxation hub you've been waiting for.
Dome Spa Retreat is your traditional relaxation go-to for when you just want to get away from the madness of your everyday. Give in to the sensations of their facial therapies that will give you that extra glow or relieve your muscles and soothe your racing mind with massage therapies and find your inner peace. Individual or group bookings are available– and yes, that includes corporate bookings for all you professionals out there! Best of all? there are exclusive packages available to suit your needs! For special events, or pregnancy pampering, or having a pure spa day all to yourself– Dome Spa Retreat has everything you never knew you needed.
Your body deserves the best services it can get and Loft Beauty is raising the bar! This urban medispa is all about pampering you with the loftiest luxury services that you can imagine – from head to toe. Define and colour your brows for that bold, sumptuous look to perfectly frame and enhance your face, or do the reverse and wax away any unwanted hair! For some extra special, give their Intense Pulse Light (IPL) hair removal technique a try – providing flawless precision, and did we mention this cutting-edge machine is from France? Oui, oui – vive la Loft Beauty!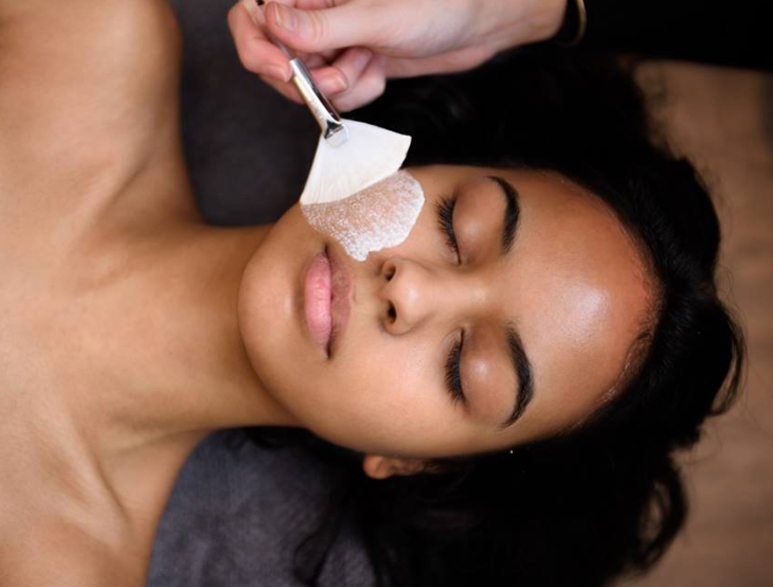 If you're looking for a blend of hair and makeup services that doesn't skimp on quality, then look no further than Fortitude Valley! Salon Blend, originally from Melbourne, has just opened up in the heart of Brisbane so it's time to get your glam on. Whether it be a stylish blowdry, a make-up look for a fancy night out, a soothing facial and massage, or all of the above – Salon Blend has got you covered! Don't forget to check out The Lip Lab, where you get to mix and make your own lipstick – choosing everything from the shade right down to the finish! Custom make-up blended in store? Now THAT'S a (re)treat!
Rest, relax, and revive your whole body at The Revival Lounge. Enhance your eyes with brow and lash tinting treatments– why not add on some mani-pedi action while you're at it? With paraffin wax treatments and top-of-the-line OPI gel colours, your nails will be revamped, refreshed, and ready for whatever's coming up next! They offer a unique waxing technique called sugaring, which simultaneously exfoliates and smoothens your glorious skin while removing any and all stray hairs! You haven't lived until you've been revived at The Revival Lounge!
Liquid Nail Bar offers absolute luxury in the city center. Featuring a variety of nail applications– acrylics, gels and shellac polish– there's something here for every nail-art enthusiast. Their SNS nails, combined with a natural French manicure, will give you that sharp and striking look to impress! Their services go beyond nail art– treat yourself to a pamper package that include manicures, pedicures, and exquisite spa treatments that will take the luxury to a whole new level! Conveniently located in Macarthur Central in the heart of the city, Liquid Nail Bar provides an experience you don't want to miss.
Getting your brows right is a real task, but The Brow Bar makes it look like a breeze. Dedicated to brow shaping and getting that perfect arch, you won't be disappointed with the results of their services. If clothes can be couture then so can your brows, which is exactly why The Brow Bar offers custom brow colouring; lightening or darkening to suit YOUR eyebrow needs. Not only that, but they offer gorgeous bespoke lashes for any occasion from casual to long-lasting extensions. They'll bring out your brows in a blink of an eye!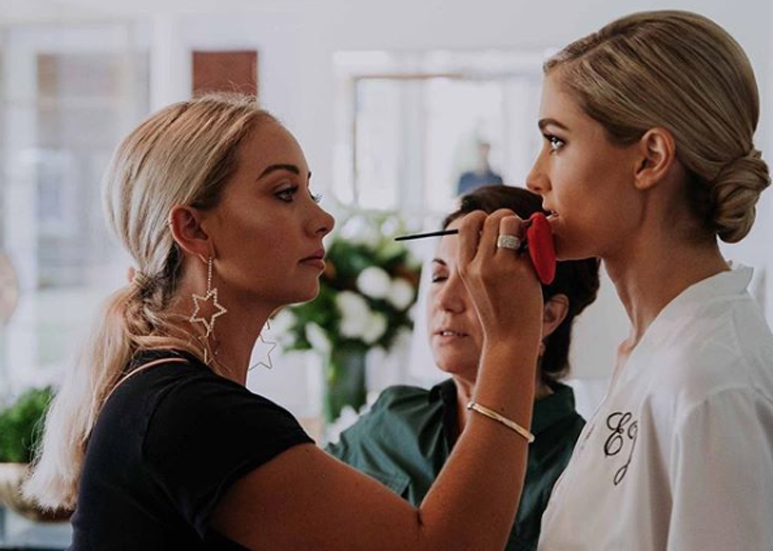 Special occasions are a specialty at The Powder Room. Whatever event you're planning to be preened and pampered for is surely important– and it's certainly not lost on these passionate stylists. They are devoted and committed to giving you the best experience possible, from the first brush of blush to the end result. In the case of weddings and bridal party looks, The Powder Room promises to satisfy in their trial session so your big day goes off without a hitch, with you getting hitched! Visit their salon or they can come to you, as they offer mobile hair and makeup services, as well as customised makeup lessons.
Scratchers Nail Boutique offers the latest in nail enhancement treatments without compromising on the latest looks! Go for a full SNS nails set or stick to your favourites: acrylics, gels, shellac, or natural nails. Creativity is not lost at Scratchers. 3D nail art designs are available upon request, so why not pop in and add that little extra pop to your art? Not only do they do up your nails, they've got services for all your beauty needs. Colour and sculpt your beautiful brows, or wax away your body hair worries! And if you're looking to bronze it up, their spray tan services will not disappoint. Whatever you're looking for, Scratchers will scratch your every beauty need itch!
For customised and satisfying eyebrow and eyelash treatments, head over to Nishtha Beauty Care & Hair Salon! With over 16 years of hands-on experience, this salon provides unique and cutting-edge hair removal and tinting services. Why not try their Hair Henna treatment and take your hair on a healthy colour trip? Have your facial hair threaded the traditional way and have your eyelashes permed for that extra voluminous curl. Or perhaps you want to try something a little more adventurous, and try their face bleaching facial to rejuvenate and refresh your skin!
Sugar Nails and Beauty spoils you with choice! Offering an extensive range of manicure and pedicure treatments, as well as waxing and brow care services, you won't know where to begin and where to end. Choose acrylics or gels, French manicure or coloured polish, and to top it all off add some shine to your nails with some diamantes or get artsy with some 3D nail art and decals– the choice is yours!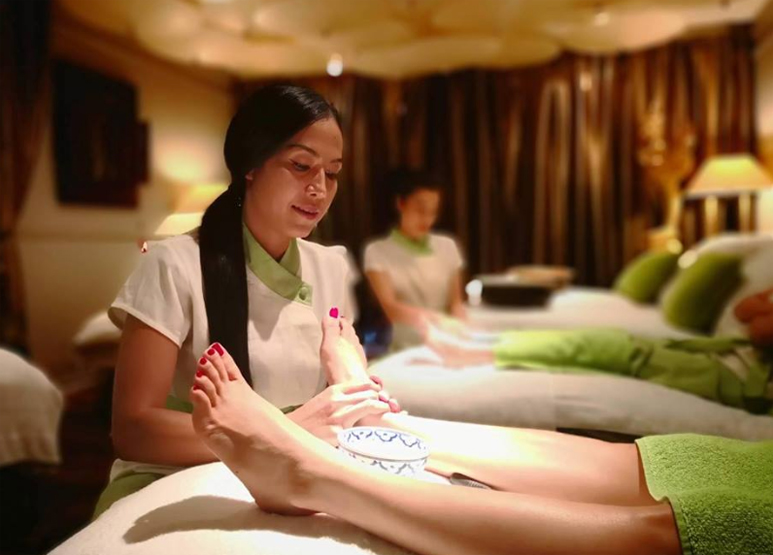 Pho Thai Spa is the ultimate retreat to relax and rejuvenate. Using Thai massage and facial techniques, this spa offers a unique and exquisite and inherently traditional experience that you won't find anywhere else. Feel your muscles loosen all over your body with facials, neck and shoulder massages, and foot massages (while getting a pedicure, of course)! Their extensive range of services are sure to transport you to bliss in Thailand without even having to move a muscle. Just sit back, lie down, and enjoy.
The stylists at The Ruby Room will give you and your hair the treatment it deserves! Your experience is tailored to suit you– your face shape, your hair type, your lifestyle– so it's no wonder they're one of the most-awarded salons in Australia! Using products from some of the best haircare brands– System Professional, Sebastian Professional, Wella, and Evo– you can relax and rest assured that your hair is in good hands. They colour, they style, and most importantly they enhance your hair to its naturally glorious state. The Ruby Room has you sorted with their assortment of haircare and styling services, and you are their number one priority – so what are you waiting for?
From hair, to skin, to beauty, the folks at Aesthetica have got you covered for all your beauty needs! As a L'Oreal Professional salon, your hair will be in good hands even if it's just a simple trim. Offering skin therapy and clinical skin treatments, you'll be revitalised and refreshed no matter what facial you choose – and don't forget about their equally as satisfying body scrubs! If you can't choose just one, why not go all out with a package treatment, complete with relaxing massages and facial waxing and tinting? Go on – treat yourself!
Tired of the same old cut and colour routine? Head on over to Fluid Salons, where they specialise in colouring and personalise your hair colour journey just for you – but don't think that limits their styling abilities! The talented staff provide you with haircare advice and product recommendations while they work – like a step-by-step tutorial happening in real-time. Watch them work their magic so you can leave looking bold and vibrant! They know constant colouring can do a number on your hair but don't worry – their Pravana Smoothing treatment will keep your brilliant new look glossy and long-lasting. There's no better place to add a splash of colour to your life than Fluid Salons!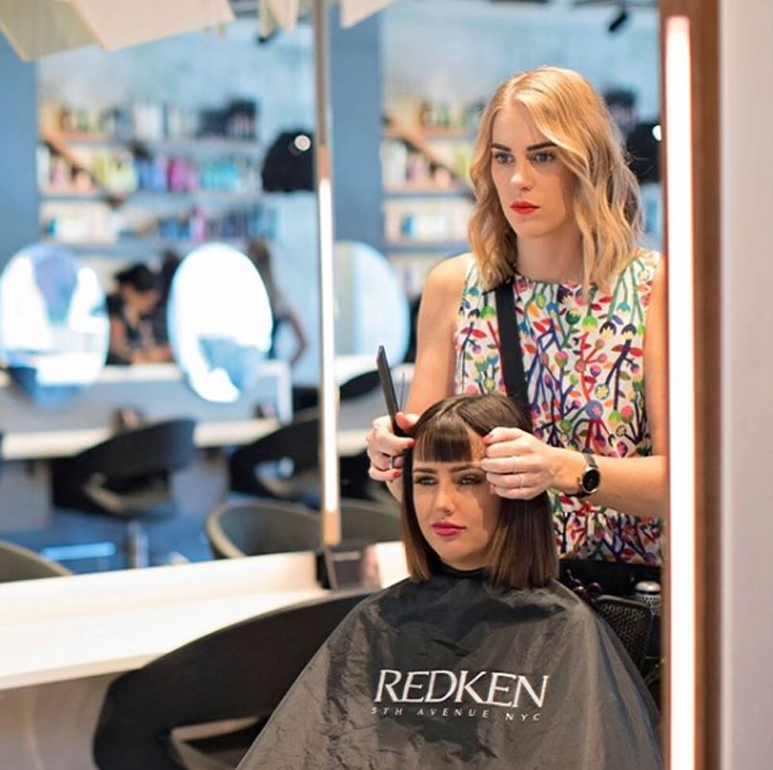 With four locations, Tigerlamb provides hair services from stylists at every level. They train and are staffed with talented and emerging hair stylists, from juniors to masters. They offer a huge selection of cut and colour services to satisfy your every desire so you won't be short on choices! Retouch that regrowth, neaten up your bangs, or treat and restore your hair to its natural healthy strength. Their most-loved hair treatment? Olaplex, of course! This worldwide-renowned product protects, strengthens, and heals hair from intense colouring treatments. At Tigerlamb, they care about your hair almost as much as you do– they'll be sure to make you look like a star!
From internationally experienced make-up artists Karissa McLaren and Michelle Gataric, KM Makeup Studios is the world-class hair and make-up hub you've been looking for. They've done work for runway models, editorial and advertising shoots, bridal events, and even red carpet events– with all this experience behind them, you can be sure they'll give you the same star-quality treatment. Whether you're after an elegant essence for you and your bridal party, or you're longing for a gorgeous glow like you've been on holiday, you'll be in safe hands with KM Makeup Studios. Best of all, they hold Masterclasses every so often to share their best beauty tips– so keep your ear to the ground!
Sophisticated technologies and quality treatments are what Beauty on Latrobe is all about. After 20 years of operation, this salon is still going strong and– seeing their services menu– it's no surprise why! Head in for an express facial if you're on the go or, if you've got some time to spare try out their Enzyme Power Peel treatment to refresh and plump up your skin. Each treatment is individually tailored because skin is never the same for any two people and the results will make you wish you'd visited Beauty on Latrobe sooner!
Located in the CBD, Elysium Hair is a sustainable salon that uses cutting edge techniques to give their clients the best of the best. Not only are they multi-award winners of the most prestigious Australian hair styling awards, but they offer extensive and detailed services like no other. Here, you'll receive a bespoke experience thanks to their thorough consultation sessions and recommendations prior to your selected services. These sessions vary in length and price, depending on what you want done but it's well worth the time and money– whatever you want, Elysium will take you there. It's no surprise that they have a reputation for the best blow-dry in Brisbane! And as a four-time Australian Salon of the Year award recipient, Elysium hair will take your hair journey to a whole new world.
About the Author
Writing has always been a constant in my life in every way, shape, and form and this is a big world that I've seen very little of – so it only makes sense that I'm combining these interests for the Good Guide! If I'm not exploring the best of Brisbane, I'll probably be obsessing over Marvel movies, over-caffeinating myself at the nearest coffee shop, or composing and producing my own original music. It's a creative life I lead and writing for The Good Guide has only encouraged me to expand my horizons; to find more, to see more, to do more!