3 ways to stick to your winter workouts
Total Fusion Tips & Tricks
So it's winter, you've got your chunky jumpers and layers upon layers of clothes on. If you're like me, it's easy to use this as an excuse to skip the gym and treat yourself to numerous brunches out.
It's true! Staying motivated during the winter can be challenging, but lucky for us we've got some insider tips and tricks from Eddie Guerra, the National Program Director of Total Fusion.
Below are his top 3 tips to stay fit in the winter.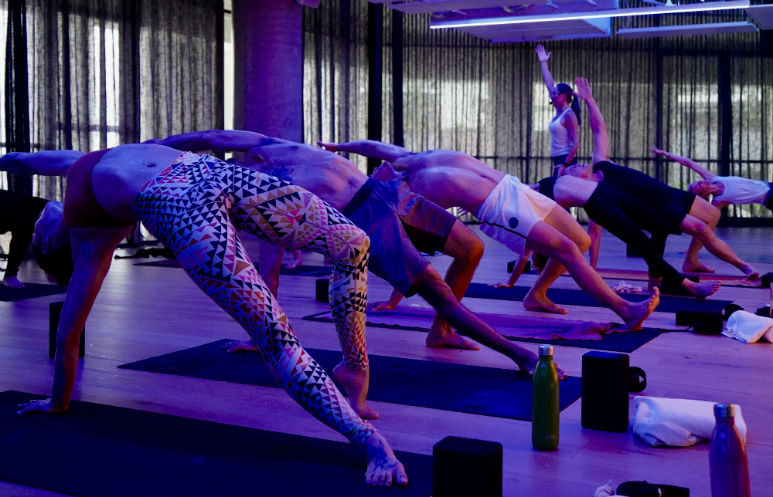 Music
According to Eddie, he likes to let his students know the magic behind why some motivation tactics have an advantage over others. Music is probably the number one legal performance enhancer. Eddie says the type of music that stimulates people varies from generation to generation and can influence your mood, mindset, and your workout.
"I actually have a different playlist that I use in Winter than I do in the Summer. My Winter tracks tend to be a lot of Hip Hop while in the Summer it is more likely house music. One of the first things I do in the morning is put on a track that gets my heart and mind pumping, sometimes this is equivalent to coffee for me. Start by paying attention to what music puts you into the zone and then compile that into a list. My bet is you will be surprised at how much energy it creates in the body and mind."
Music can alter your perception and change the way you process what is happening to your body. It can distract you from pain, fatigue, increase endurance, and elevate mood. Two of the most important qualities of workout music are tempo and speed.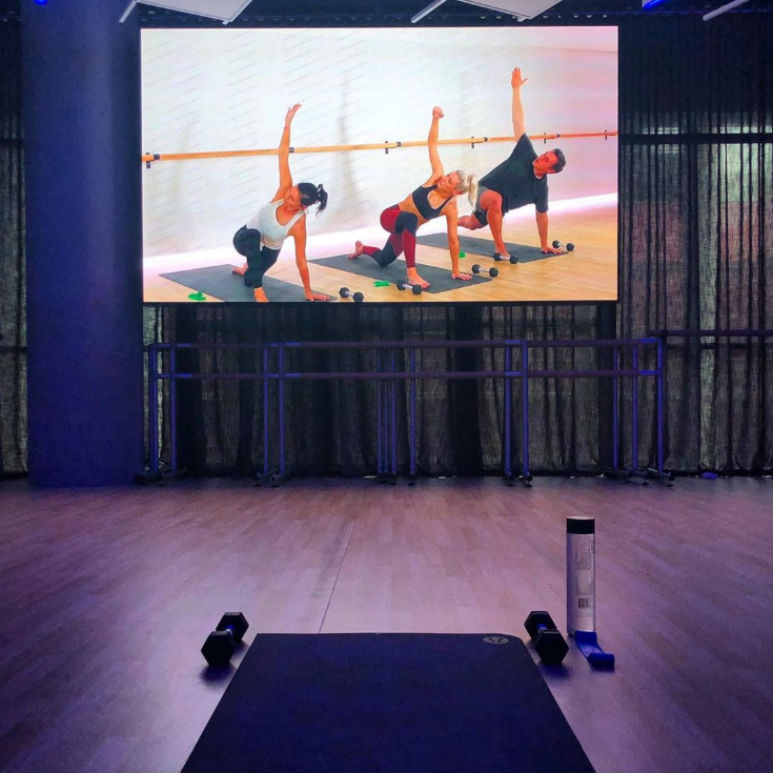 Visual Motivation
Let's say you have scheduled your workout for first thing in the morning, but then change your mind because it's cold outside. One way Eddie likes to get into the right mindset is by jumping on Youtube or Instagram and look at a compilation of workout videos related to what I planned on doing.
"Passion exists in the intersection of multiple things you are curious about." We live in a world where in the click of a button, you can turn your social media into a visually motivating kaleidoscope.
"Once you become passionate about an activity, it goes without saying that you will become committed to that activity. By curating the images on your social media, you can help fuel your passion, by designing an environment for your mind that will take the idea of going to a workout and turn it from a task into an experience to look forward to. Give the technology you consume a plus rather than a minus, meaning rather than thinking of Instagram of Youtube as something that is detrimental, flip it and use it for what you want to encourage in your life. I think of this as being the co-author of my motivation, combine this with my go-to playlist, and you could not keep me from getting my workout in, even if there was a blizzard. You can check also check out @totalfusionacademy for some visually motivating vids and clips.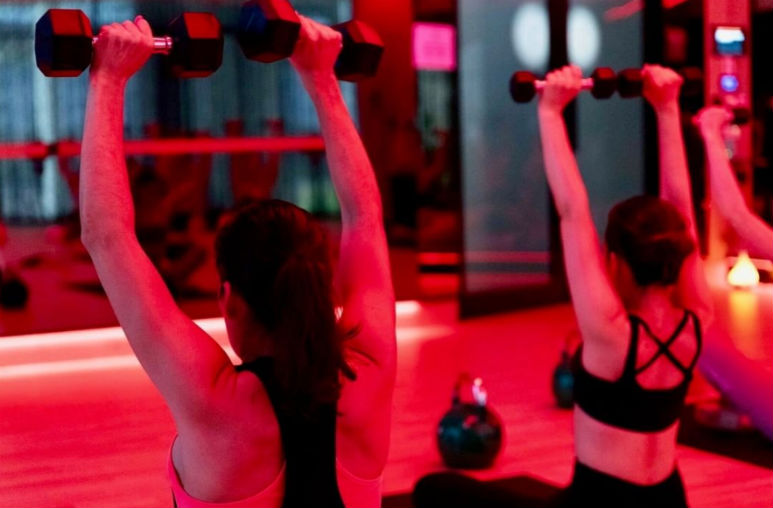 Heated Workouts
Lastly, Eddie's suggests finding a studio that has heated workout(s) on its roster.
"Personally I prefer working out in a heated room even during the Summer, however in the Winter, it's a no brainer. The positive effects of heat acclimation on the brain and body, include improved learning, memory, and increased blood flow to the muscles. An environment that is designed for this has been one of the number one reasons I don't fall off track during the Winter. I actually am eager to go into the heated room. However, say you don't have the benefit of being close to a studio that offers hot yoga or hot Bootcamp, then you can sit in a sauna which after 20 minutes has a similar cardiovascular response as going for a run."
Heated workouts can be considered an offshoot of hyperthermic conditioning, more on that later. The thought of a workout room that is heated is enough by itself to get me going when the weather is cold. Also, if you are a go-getter and looking for improvement in your physique and mental focus in a short amount of time than working out the heat can put you into an optimally motivated headspace.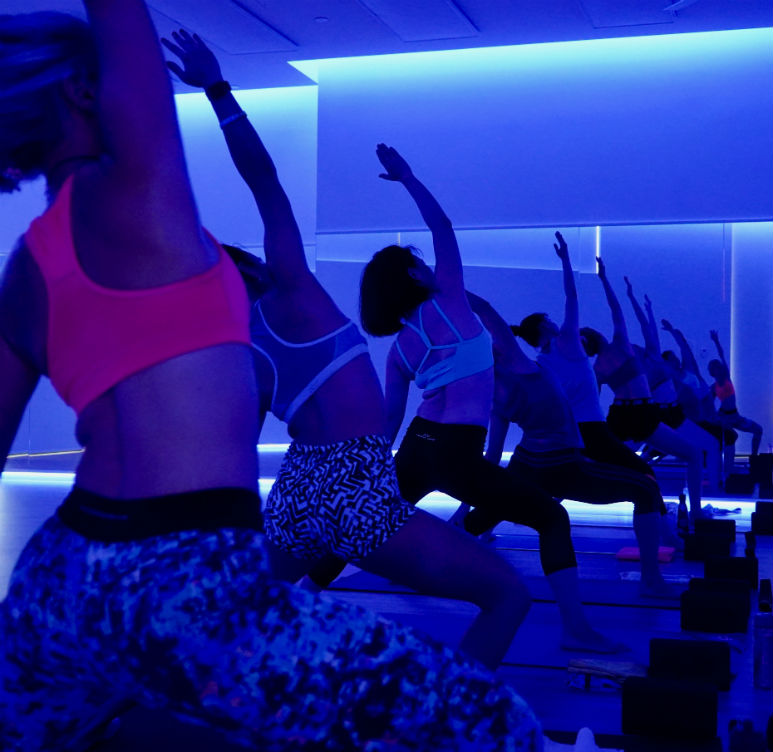 A heated room can help enhance your performance. You will burn fat faster, build lean muscle quicker, and shift the way your body metabolizes energy. There are numerous positive effects and the good news there are studios such as Total Fusion that provide several different kinds of heated workouts: Barefoot Bootcamp, Hot Pilates, and Hot Yoga Sculpt so you can mix up your routine.
So get your lazy bum off the couch and start working out this winter!
About the Author
Out in the beaches of Australia, you can find this charismatic girl laying in the sand with a sangria in one hand and her book in the other. If she's not at the beach, you can catch her on the hunt for the best tacos in Brisbane. She's a sucker for romance or fiction books, but also enjoys her true crime and murder podcasts.