Behind Salon Blend at King Street
Meet Kellie Power
The Good Guide is here to celebrate local is lovely. What makes a place so unique is her people, and this lovely local lady is blending luxury and style into Brisbane like no other at Salon Blend!
She's passionate, she's creative, and she's the brilliant Beauty Therapist you've been looking for forever. Hello world, it's time to meet the wonderful Kellie Power!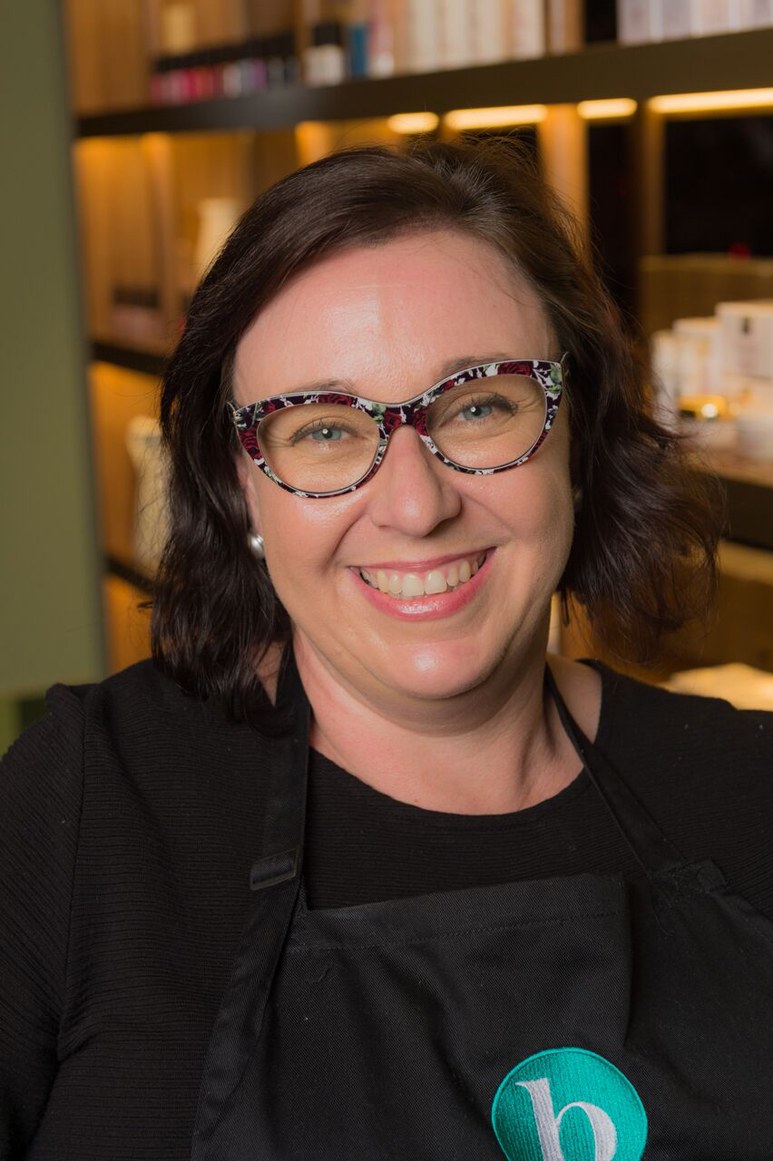 NAME: Kellie Power
NICKNAME: Pest. My brother and sister taught me when I was only young that P.E.S.T spells Kellie. My Preschool teacher was most amused.
JOB TITLE: Senior Beauty Therapist
VENUE: Beauty Therapist and Salon Supervisor, SalonBlend, Fortitude Valley
-
WHAT DO YOU LOVE MOST ABOUT WHAT YOU DO?: I love being able to make a client feel great. I try to create a space where clients can come in and for that hour or treatment time, it is their time. The focus is totally on my client.
DESCRIBE A DAY IN THE LIFE OF YOU? :I like to sleep in and have cuddles with my dogs Simba and Lawrence before heading to work. I usually arrive to work super early, so that I can prepare the salon space and myself for the upcoming day. I perform many beauty treatments throughout the day, ranging from waxing through to massage. I am lucky in the fact that I do get to come home most nights to a cooked dinner. My partner and I will often enjoy a glass of rose whilst we discuss our respective days. We follow Elanor Roosevelts saying that great minds discuss ideas. So, We come up with at least one idea each day. We also like to discuss how things were made. I should say how we think things were created. If I am lucky I will get to watch a documentary on history, art or wildlife in between conversations with the 4 teenagers who occasionally grace us with their presence.
WHAT ARE YOU PASSIONATE ABOUT? : People, music and animals.
WHAT'S YOUR LIFE PHILOSOPHY? : Use you manners, say please and thank you. It's not about the destination, it's all about the journey. And because I live with 4 teenagers, If you finished it, throw it out.
5 WORDS THAT DESCRIBE YOU: Happy, Caring, Empathetic, Great Listener, Cheeky
WHAT DID YOU WANT TO BE WHEN YOU GREW UP? : Clarinettist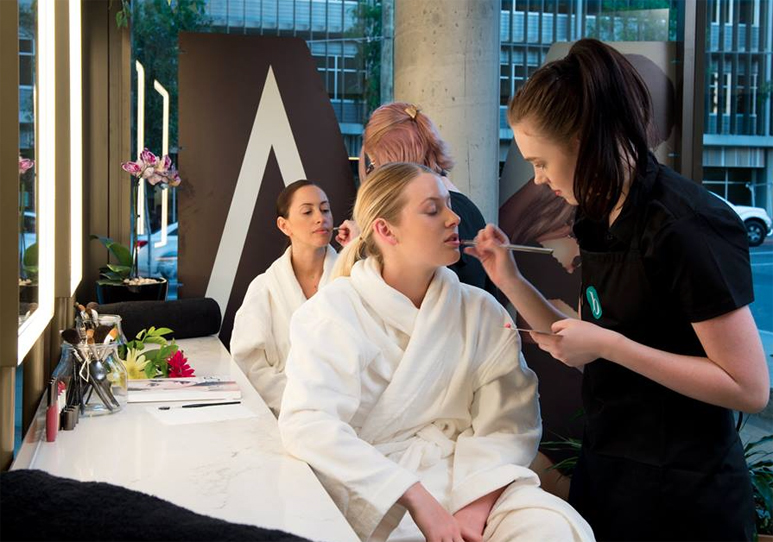 THREE PEOPLE (DEAD OR ALIVE) YOU WOULD INVITE FOR DINNER PARTY?: My top three are Napoleon Bonaparte, Alexander Dumas, and Tchaikovsky.
YOU ARE TURNED INTO A BIRD, WHAT BIRD WHAT THAT BE? : Personally I would prefer not to be turned into a bird, they scare me a little. If I had to choose, I would like to be a Eastern Bluebird, their colours are beautiful and remind me of Monet's Waterlilies.
IN AN ALTERNATE UNIVERSE, WHAT WOULD YOU BE DOING? Touring the world, playing the clarinet.
YOU ARE KIDNAPPED & HELD FOR RANSOME. WHAT TV SERIES WOULD YOU HAVE COME RESCUE YOU? : I'm a child of the eighties, it has to be the A-Team. I love it when a plan comes together!
WHERE IS YOUR FAVOURITE HOLIDAY DESTINATION? :The Escarpment retreat at Mt Tambourine. Its where I like to go to recharge. It is also very close to Witches Chase Cheesery.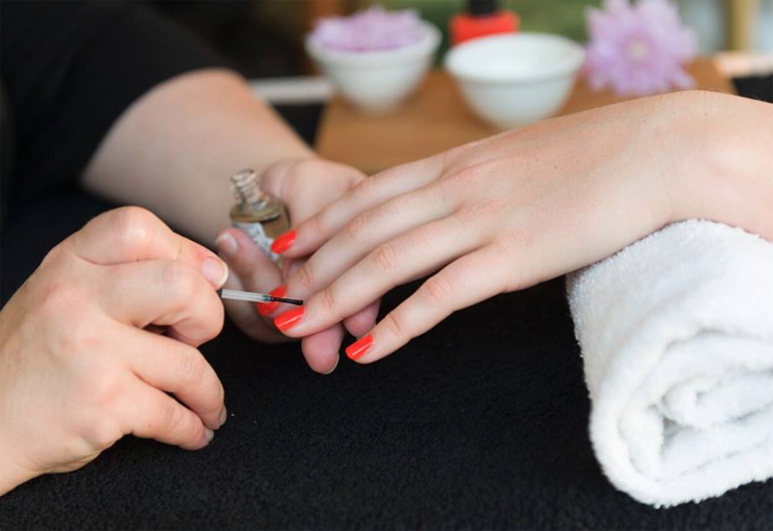 FAVOURITE PLACES IN BRISBANE :
EAT: The Vietnamese in Fortitude Valley. They do an amazing Pho.
DRINK: The German Club. There's nothing better than Gluwein in winter.
CHEF: Michel Bonnet
RELAX: Ya Ya Bar in Samford
SHOP: Dymocks Brisbane City. I have a serious cookbook fetish.
TO IMPRESS: C'est Bon
CULTURE/ARTS: Queensland Symphony Orchestra in concert and The Brisbane Jazz Club.
EVENT: I love the Ekka. I can spend hours in the animal pavilions, and watching the butcher make sausages in the Meat pavilion. My nan worked the CWA stall making pikelets for many years, her food was mainly the reason my brother and sister liked to go.
SUNDAYS: Give me a relaxed Sunday breakfast over any meal. My favourite places are; The Rare Pear at Holland Park, Whiskey Business in Capalaba or Reload in Salisbury.
BRISBANE'S BEST KEPT SECRET IS: Pepe's Mexican Restaurant at Newmarket. Chocolate nachos and margaritas.
MY WORDS OF WISDOM: Everybody has a talent. Your talent is not better than anybody else's. Our talents are unique. Sometimes the difficulty lies in knowing what our talent is.
NEXT EXCITING THING FOR ME IS: Mother's Day is coming up and What better way to spoil the amazing woman in your life than with time out just for her. Let her know how much you appreciate all that she does for you, and express you love by giving her time out at Salon Blend. Give her the ultimate treat with a Salon Blend gift voucher or treatment.