Brisbane Bars that Raise the Bar
Whiskey, Wine, Cocktails and Everything Nice
Discover the age of elegance, jazz and swoon-worthy bars that continue to one-up every licensed establishment in our city. Brimming full of envious collections culminating fine whiskies, wines and bodacious cocktails, you're about to get whisked away to our kind of wonderland, and we can't wait!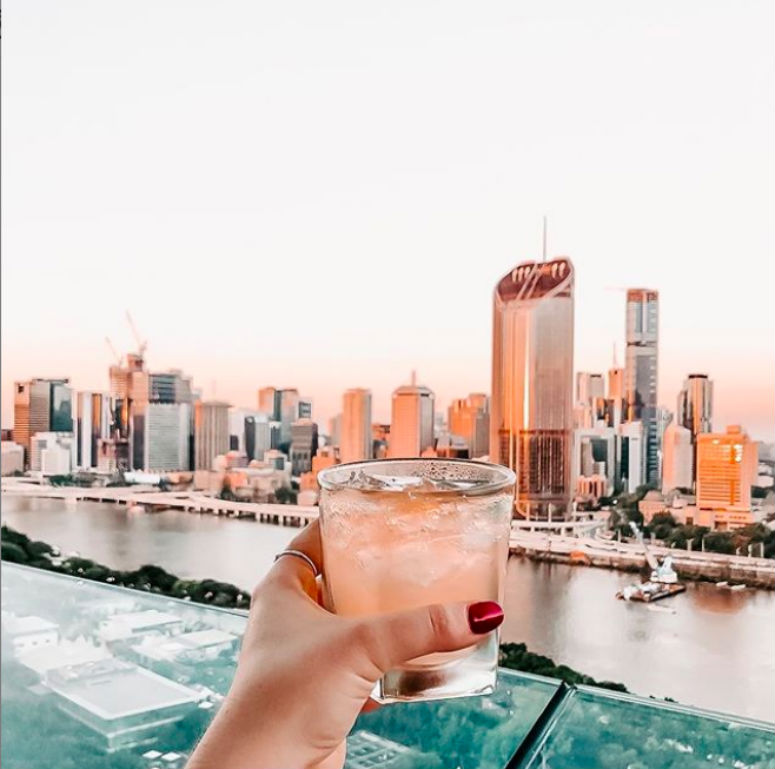 Experience South Bank only rooftop bar and take in the most spectacular, panoramic views of the Brisbane River, city and beyond. Sample enticing refreshments, from a delectable breakfast selection to savoury and sweet snacks and the most luscious selection of cocktails you can dream of. With their lush landscaping and an exquisitely finished operable roof will make anyone dizzy with the intoxication of a subtropical luxe feel.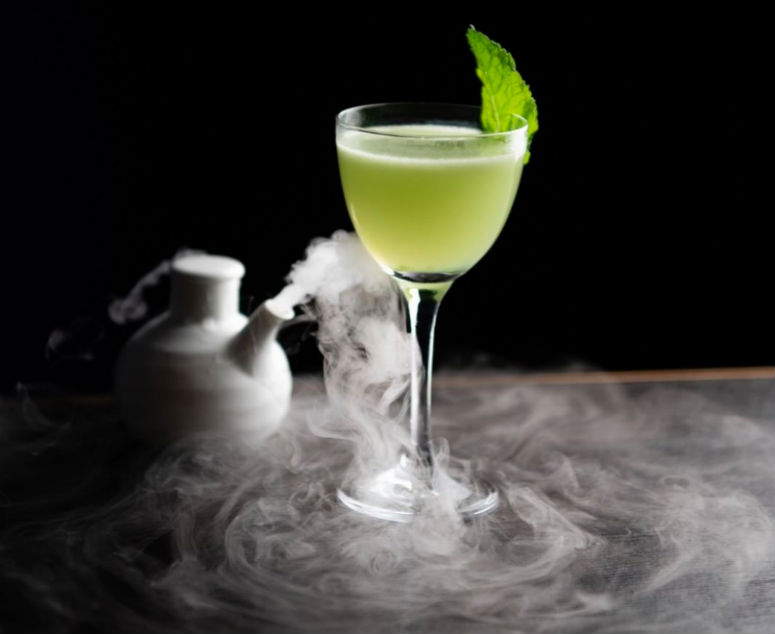 Introducing The Vault, located at The Boom Boom Room, this place features 27 incredibly rare and limited release whiskeys, cognacs, rums and other fine spirits of note. An exclusive opportunity to unlock each vault and discover the unique flavours, notes and characteristics of these finely crafted products.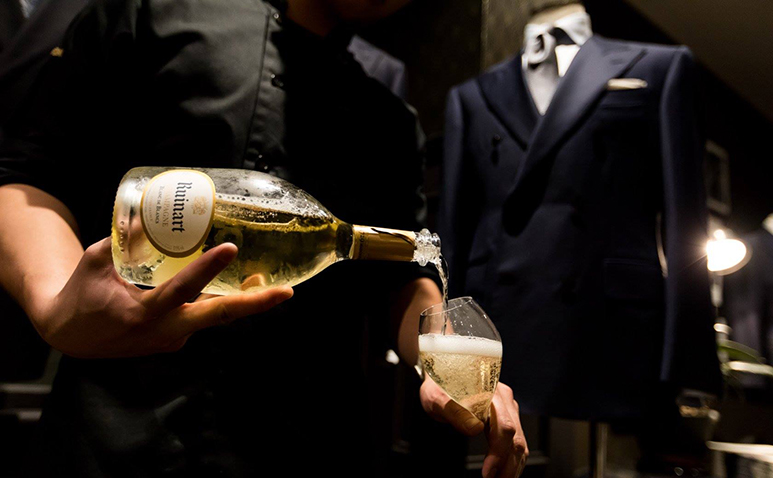 Men, it's time to get fitted, flash your killer smile and savour classy cocktails while being styled to masculine perfection! Bespoke suit store, The Cloakroom, not only weaves together an impressive range of designer wear but now sports a spanking new luxe rooftop bar that screams fabulosity and total Kingsman-esque vibes. Hidden down a laneway and accessed only via the fire escape, this bar is every bit hush-hush and posh-posh.
No, there's no secret password. Once you're granted access, the intimacy and sheer grandeur of this bar will completely encapsulate you. Be treated to an omakase-style drinking experience as the bartenders entertain you with stories behind the creation of each cocktail. Tailored to suit individual palates, the first sip will take you to taste paradise.
Linen, silk or cashmere, The Cloakroom Bar is on a mission to get your style and drink options sorted in the swankiest way possible. As for us, we'll have one on the rocks, and a tailored suit to go, thanks.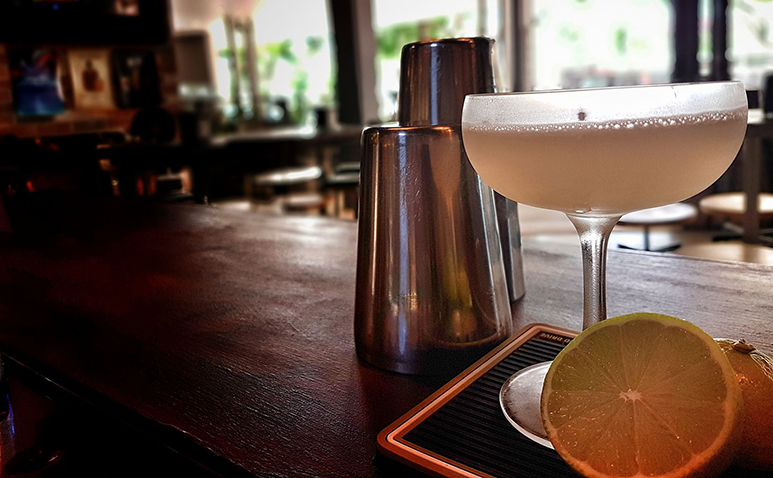 Swing by The Manhattan Line for a journey down memory lane and bask in the bustling atmosphere that's reminiscent of New York City! Don your 'I Heart NY' tee and zip through their exquisite range of whiskies and craft beers as you take hearty bites out of their gourmet hot dogs and savoury sides.
Oozing with grunge-style charm, the bar pays homage to the old American soul. Vintage motorcycles, retro pendant lampshades and brick walls adorn the establishment. The warm lighting and cosy ambience matched with comfort food bodes for a glugging-good time!
With attention-grabbing skyscraper cocktails, martinis and daiquiris to boot, we reckon you'll be sipping on happiness glass by glass. Bring your mates, and feel right at home with footy and trivia nights. Be it on the rocks, one-shots or slow sips while you stare down that cute bartender, nestle in and feel right at home.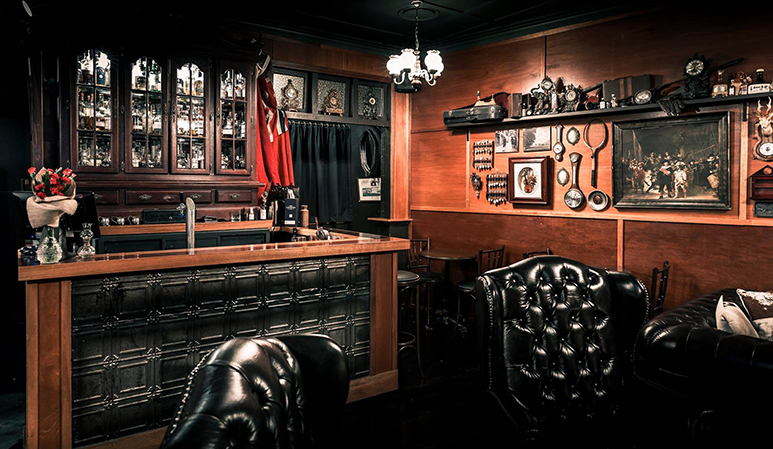 Presenting The Jack, The Rabbit and The Wardrobe. Folks, this classic tale is set in the 1920s, during the times when speakeasy bars were all the rage… okay, this isn't the Narnia you were expecting, but – your entrance to this hidden bar is through an antique wardrobe.
Housed in Electric Avenue's stunning bistro restaurant, Jack Rabbits Whisky Bar lays tucked away in secrecy. Step right through, and behold, whisky wonderland. The pathway leads to an electrifying experience, filled with mystery and plush décor. There will be no tricky Turkish delights here, but bottle after bottle of fine whiskies that will leave your mouth agape with the numerous possibilities!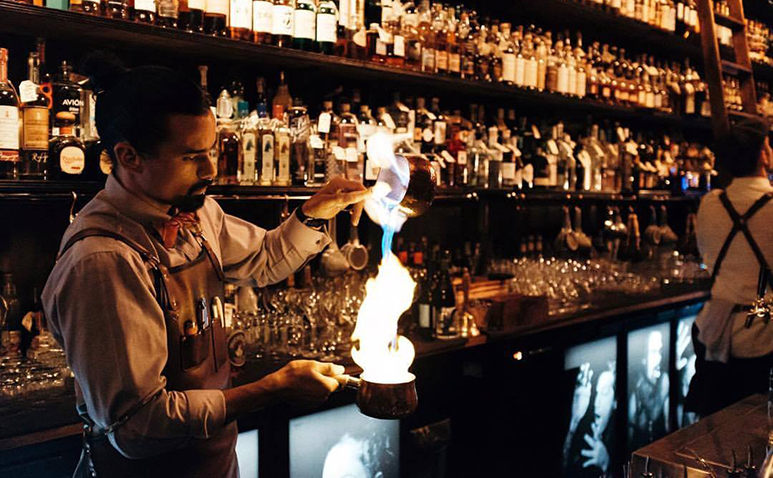 For the sheer simplicity of a bar menu without the unnecessary frills but a load of attention on detail, Savile Row is your go-to spot for bottoms up! Open till 3am daily, night owls have yet another haunt to explore. Roomy, ornate and embellished with a grand chandelier, bespoke cocktails are just the tip of the iceberg.
Brimming with an elegant-chic vibe that's evocative of the original Savile Street in London, the ambient lighting and double storey interior is warmly enticing. It almost feels like we could stage a classic play here as we enjoy a drink on the ledge.
While you call out for your Romeo from the upper room, watch in awestruck splendour as the apron-donning bartenders shake it up with your tailored cocktail order. You might even catch a fire show while at it! Then it dawns upon you, is your drink or the bartender your Romeo-in-waiting? Smirk smirk…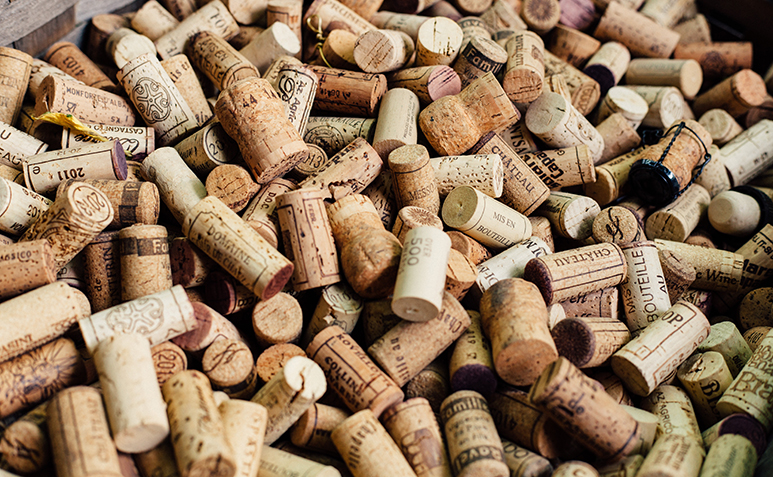 Clap your hands and squeal in delight, all wine lovers! Forget about cocktails, spirits, hard liquor and whatnot, if you're all about fermented grapes aged to plummy pourfection, Clapham Junction in Banyo is your dream come true.
Did you know? Before Banyo earned its official name, the area was called Clapham Junction, explaining the bar's origins. Located right outside the railway station, drop by for a glass of refreshing adult grape juice that explodes with resplendent pleasure. This might very well be our new daily bread! They may be the newest kid on the block, but their gorgeous Gatsby-inspired glamour interior and fine wines are bound to be a stunner.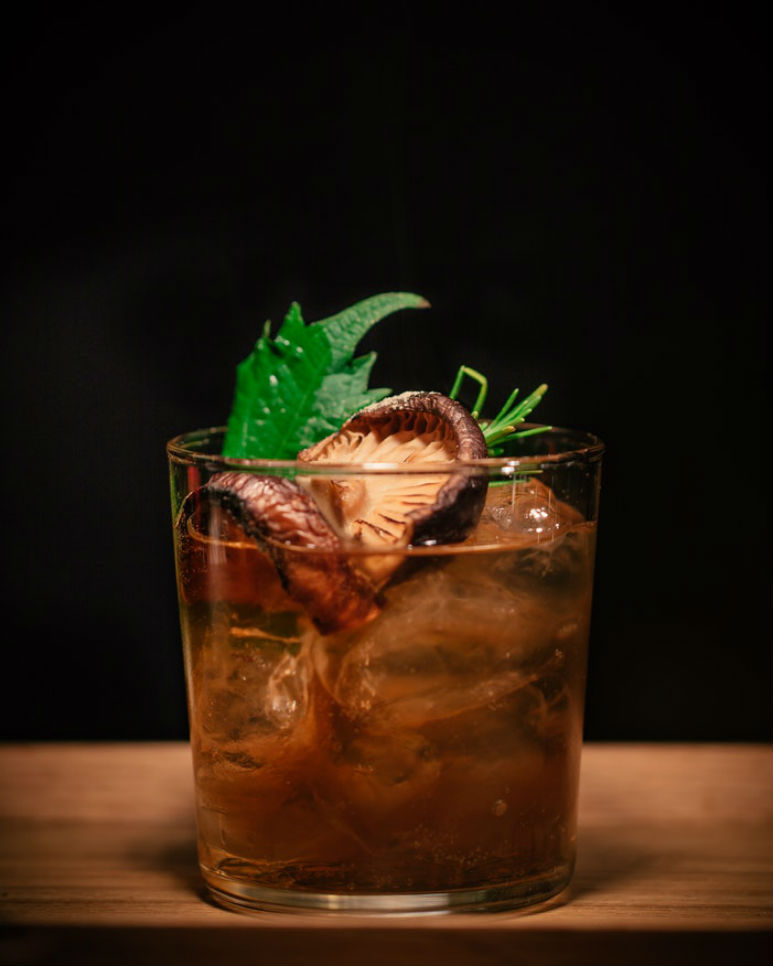 Swill is a prohibition-style gin bar and private event space located next to food truck park Welcome to Bowen Hills. The bar features more than 120 gins from both Australia and overseas, plus an impressive selection of tonics to match.
It's the perfect little hideaway from the bustling Brissy city. With it being located at King Street, you'll definitely won't have an issue finding a nice place to grab a bite beforehand.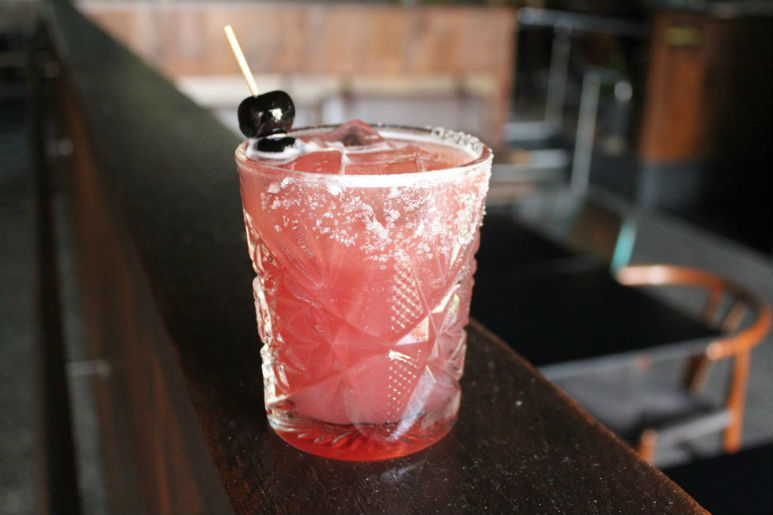 Tucked away down a laneway off of West End's legendary Boundary Street, Brisbane Brewing Co it is an institution to the local vibe. Aside from serving incredible tasty craft beer, this brewery also offers an impressive cocktail menu. With a nod to old classics, their cocktail menu has something for everyone. Give their Tickled Pink a try! It features Smoky flavours from the tequila, sweetness from the Chambord, tartness from the grapefruit and lime, with spice from the ginger for overall balance.
Brisbane Brewing Co. is the perfect place for mid-week catch-ups, Friday and Saturday nights out or a good old Sunday session.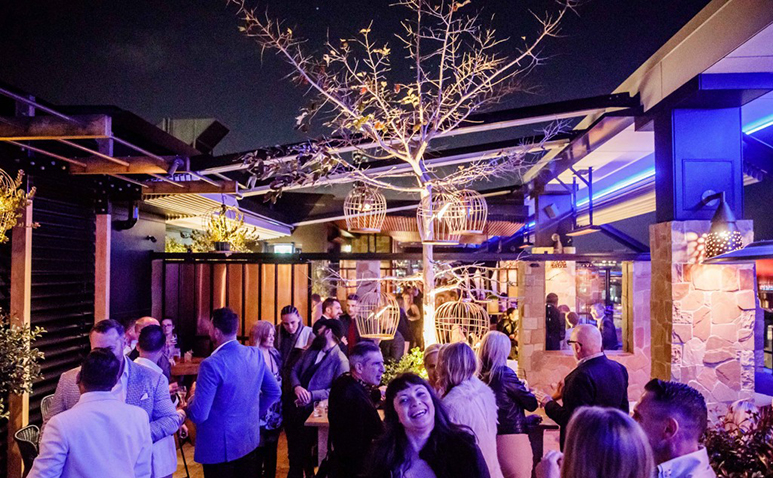 With a brilliant view of the Brisbane city skyline, this rooftop bar's luxurious settings are inspired by the rooftops of Istanbul. This highly exclusive grown-up bar is usually fully booked due to the limited number of booths. If you're looking to make a lasting impression, hold a cocktail party or dine in intimate settings, you've come to the right establishment.
Fulfil your drink fantasies as you pore over their endless list of whiskies, liquors, scotch and wines. Whatever you wish for, they have it! Almost like a fairy godmother or a genie, isn't it? Satisfy your palates with their impeccable dining menu and be enraptured by the party of flavours in your mouth!
While you're there, take a deep breath and close your eyes. You'll feel like you're on top of the world. An escape from the hectic city life, the flow of fresh air will become your new safe haven (an expensive one, albeit).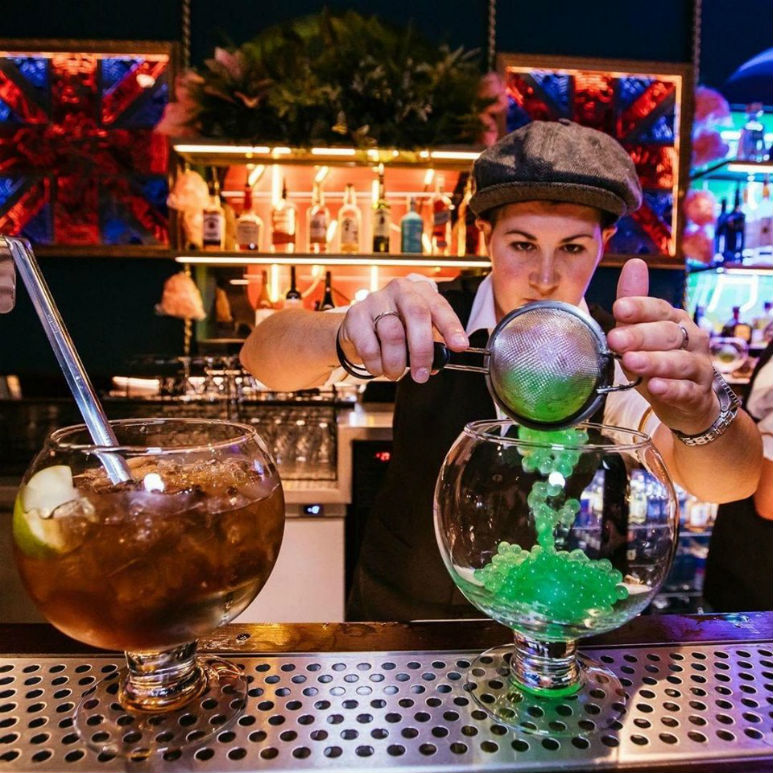 They aren't your average arcade bar. Tucked inside the historic TCB Building, B. Lucky & Sons is bringing good fortune to Fortitude Valley in Brisbane's CBD. With a luxury bar, the newest games and old school classics, B. Lucky & Sons has you sorted for the perfect night out.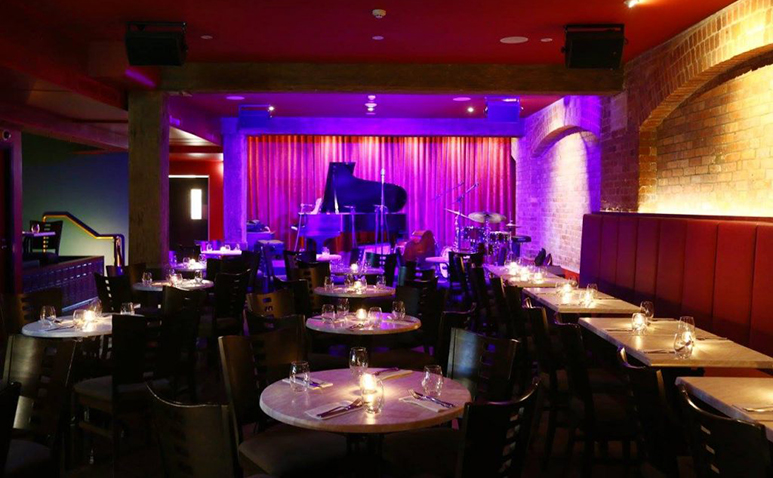 Do the doo-bop, be-bop! Swoon-worthy snazzy jazz tunes and rich velvet-smooth croons will bring you to the moon. Delivering over 80 live music performances every month, Doo-Bop Jazz Bar will butter you up real good, with all the fatty goodness included. We won't sugarcoat the experience for you, but the moment you hear the saxophone start to play, you will fall for its seductive tunes. Plus, their 1955 Steinway grand piano from New York is worth marvelling at in all its glory.
Their piano bar on the upper-ground level serves incredible cocktails and tapas-style dishes as well. Ogle at the classic Yamaha C7 grand piano while you're there! Intimate and glowing with eclectic neon lighting, steal a kiss from your date and grin with pleasure.
About the Author
A bubbly Singaporean writer who's obsessed with all things nommable, and an absolute sucker for bubble tea and coffee. Also known to make fun out of the mundane situations in life – like creating words out of car plates.