Get It Right, Get It Tight With These 6 Entertaining Workouts
Because Aussie Hot Girl Summer is coming
Hey you! Yeah, you! This is the sign you have been looking for!
You're lying to yourself if you say you don't set an alarm for 5 am with every intention of going to the gym in the morning… to only hit the snooze button and blow off the gym so you can stay toasty while getting in a few extra Z's. Relate? Yeah, same I guess!
If you're the type to make up numerous excuses of why you didn't go to the gym today – then stop, because this is for you. No more excuses people! I have rounded up the most fun fitness activities that you'll actually be excited to get up and smash out.
Remember ladies… Hot Girl Summer!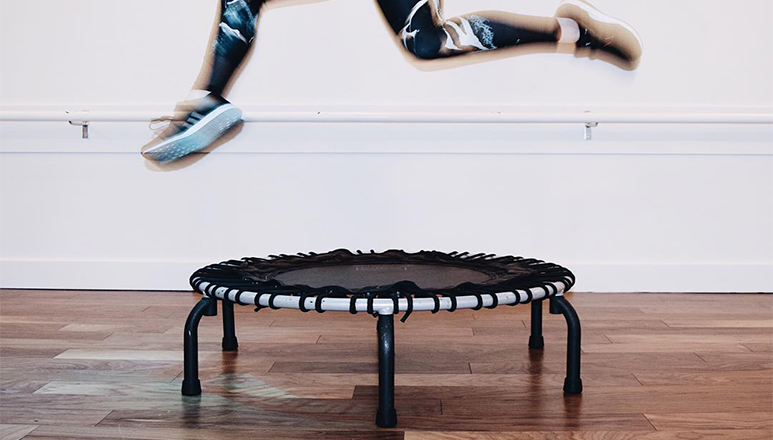 BOUNCE [Trampoline Park]
TINGALPA
*insert jumping to conclusions meme*
Okay, I wouldn't say this is an ideal morning workout, but definitely, one you have to put into your schedule! Maybe post-coffee run?! To have a good sweat, jump on into BOUNCE; the indoor playground full of over 50 interconnected trampolines. Whether you want to have a killer workout or just channel the inner child in you, BOUNCE gives you a cardio hit like no other (like seriously, you don't realise you're burning hundreds of calories while you're bouncing around)!
If you really want to set yourself up for a challenge, get your ninja warrior on and try the BOUNCE X-Park obstacle course… just make sure your friends don't have their phones nearby to record any potential #ViralFails videos!
TOTAL FUSION [Pilates + Cycle + Run Club + Yoga + Boxing + HIIT]
NEWSTEAD + MT GRAVATT + CHERMSIDE
We're all creatures of habit but sometimes we need to change things up before we plateau. It's actually science that a good to shock to the body does wonders. If you're looking to always spice up the fun in your workouts, Total Fusion is the Insta-worthy, fully equipped fitness centre you will instantly fall in love with.
With over 32 different class types and 120+ classes scheduled per week, Total Fusion really has something for everyone under one roof. From pilates and yoga to cycle to boxing and functional fitness classes, there is no chance you will ever have a boring workout routine again. Namaste your way to your best self at Total Fusion Platinum (Newstead) with their floor-to-ceiling illuminated Himalayan salt wall to purify the air, detox your body and support your hormone balance.
Then assist your workout and recovery by stopping by their Refuel Bar that offers delicious all-natural snacks and beverages. Honestly, who doesn't love food, even after a sweaty sesh? If it's healthy, then that's just the cherry on top of the cake… Okay no! Don't think of cake! Go workout… then maybe cake!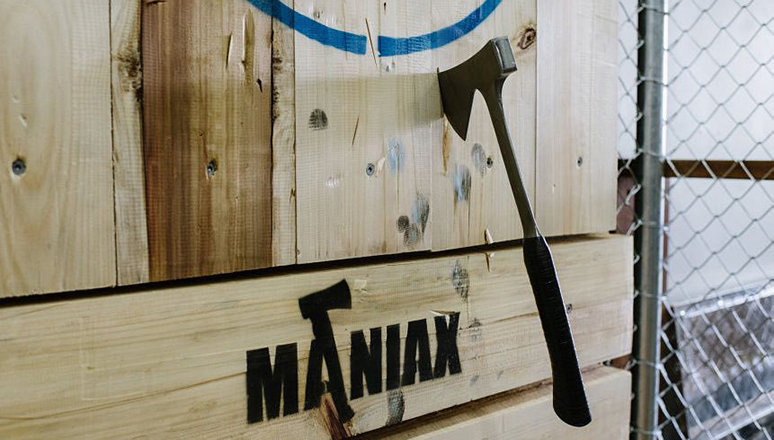 MANIAX [Axe Throwing]
NEWSTEAD
As we age, our frustrations become more frequent and in result, more wine is often consumed. I know it's just not me! Adulthood can be a real bish, and most days you probably want to just let all your frustration out and throw something… like against a wall maybe? Keep your household items in one piece, because Maniax is designed for just that; throwing things against a wall (while you drink btw… um hello, best of both worlds)!
At Maniax, you will experience a thrill while throwing hatchets at wooden targets while competing with your friends. Think darts meets lumberjacks! You simply throw an axe at a wooden board with concentric rings representing different scores that add up like a game of darts. With all your power and adrenaline throwing axes around, you will truly break a sweat at Maniax.
Talk about relieving tension!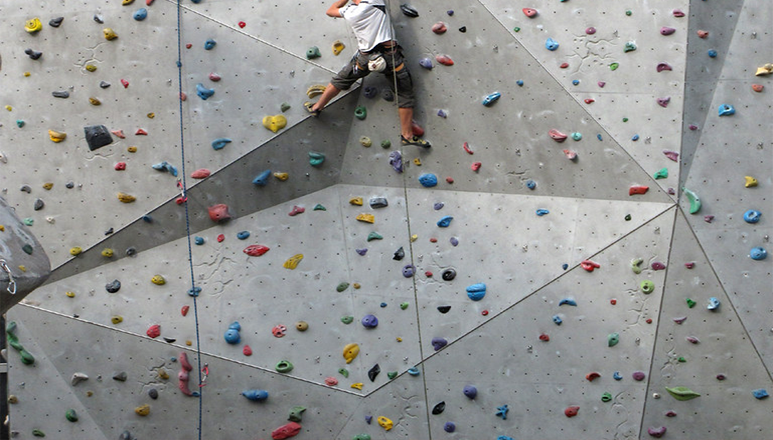 NEWSTEAD + WEST END
You know, rock climbing and bouldering is the go-to workout for Hollywood heavyweights like Zac Efron and Jason Momoa… aka, muscle central. Elevate your strengths by climbing to the top! Rock climbing at Urban Climb is not only some extreme spontaneous fun; climbing will challenge you physically and mentally while toning your entire body and building your Baywatch inspired muscles!
Urban Climb offers you the choice of boulder climbs, lead climbs, top-rope climbs, and/or a combination of climbing, yoga and gym fitness training classes; depending on what challenge you're up for. Not to fret if you're afraid of heights, the Urban Climb team will ensure you feel safe and secure. However, if you're up for the challenge, Urban Climb is well-known for their sculptural bouldering formations. No ropes. No harnesses. Just you and the boulders!
Bring a friend or come alone, Urban Climb will take your fitness to new heights… (Pun intended)!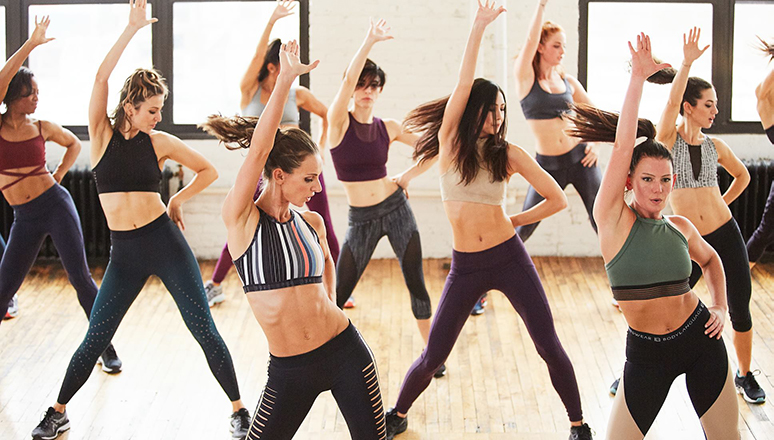 BRISBANE CITY
If you're looking to break a sweat while having the time of your life, dancing is the workout for you! Dancing is the perfect cardio workout for the person who HATES cardio! Not to mention, you will be toning those muscles with every 1,2, step. It's no brain teaser that when the music plays, your energy suddenly increases, and your endorphins are flowing!
Mad Dance House is the place to channel your inner Beyonce! The notorious Brisbane dance studio doesn't discriminate against any style. Whether you want to pop n' lock it with some hip hop, shake your hips with some salsa, or slow things down with some ballet, Mad Dance House has something tailored for anyone who wants to bust a move.
Who knows, you might discover a hidden talent.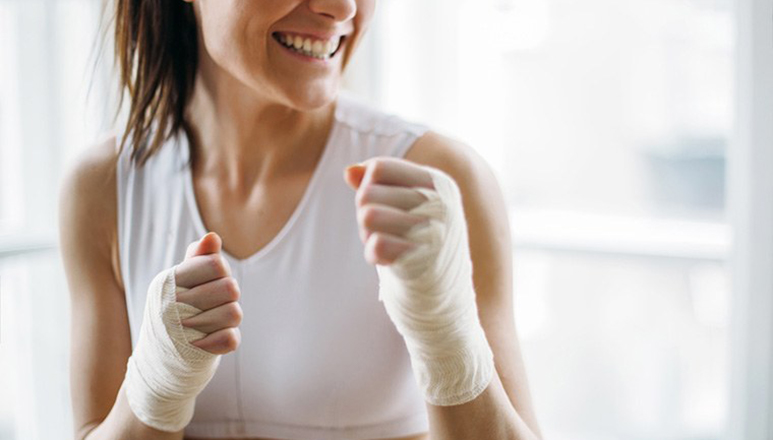 WEST END + MT GRAVATT
Ding ding ding! Jab, cross, and hook your way to that tight figure!
If you're reading this, I am assuming you are no heavyweight champion; however, boxing is a workout that anyone can master, and nothing warms you up quicker than a good punching sesh. Whether you are searching for a strong body, lean legs, toned abs, a mean uppercut, relieve stress, or to find your confidence, boxing is the workout for you and Brisbane Boxing is the place to hit the bag.
You can expect a number of punching sequences interrupted by toning moves and a lot of jumping rope and block runs. There are sequences that push the dedicated regulars, but don't be scared if you're a newcomer - the Brisbane Boxing team will break down punching combos in a way that helps you learn to execute your hits.
Before you know it, you will be embracing your inner Rocky Balboa!
Happy sweating! Your summer bod can thank me later!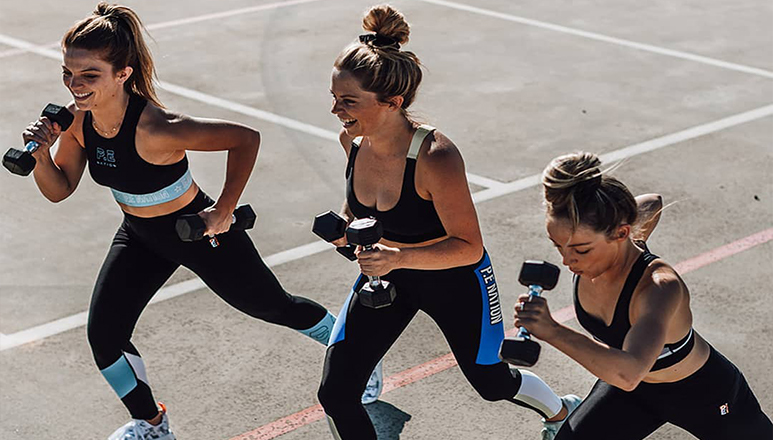 About the Author
Kristen is a born and raised coast girl with a love for everything pop-culture. Some would say she is one of those typical millennials; trying to make a living off being creative, spending too much time on their phone, jet-setting and you guessed it - orders a good ol' avocado toast for brunch far too often. When she's not writing or in the studio, Kristen can be found taking part in serious retail therapy or having a laugh while sipping on a well deserved Gin & Tonic.