The Perfect Sunday
On a Winters Day in Brisbane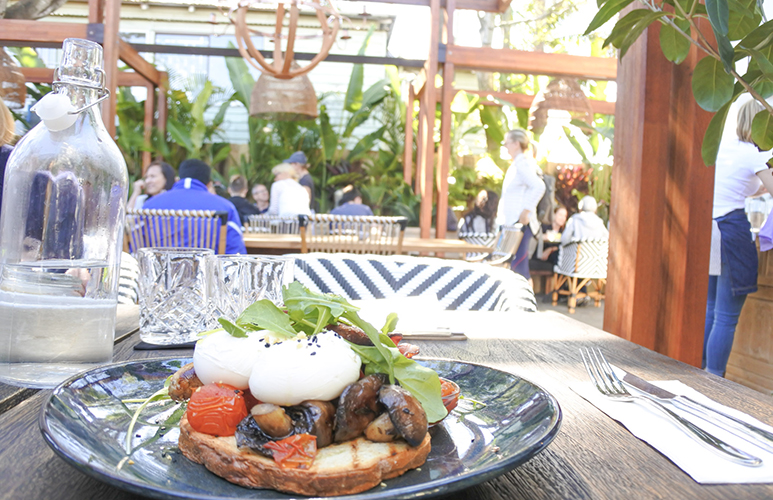 Winter in Brisbane is such a special time of year. The sky seems to shine extra blue; basking in the suns rays will warm you, not burn you; and the crisp mornings and nights make us Brisbanites so excited that we can actually wear those jumpers buried at the bottom of our wardrobe.
To me, the perfect Sunday on a winters day in Brisbane includes lots of food, trying out as many new restaurants, cafes and bars as possible, a wine or two, a dose of nature, and a good dose of sunshine.
Here are my top five picks for each time of the day …
7.30am - Breakfast
Being an early bird in Brisbane on a Sunday is the key to a successful day. Everyone loves to venture out for breakfast in this fare town, especially to the new spots. So if you're like me and you get 'hangry' first thing in the morning, make sure you arrive no later than 8am to ensure the food and coffee gets into your system quick-smart!
My picks of the newbies are: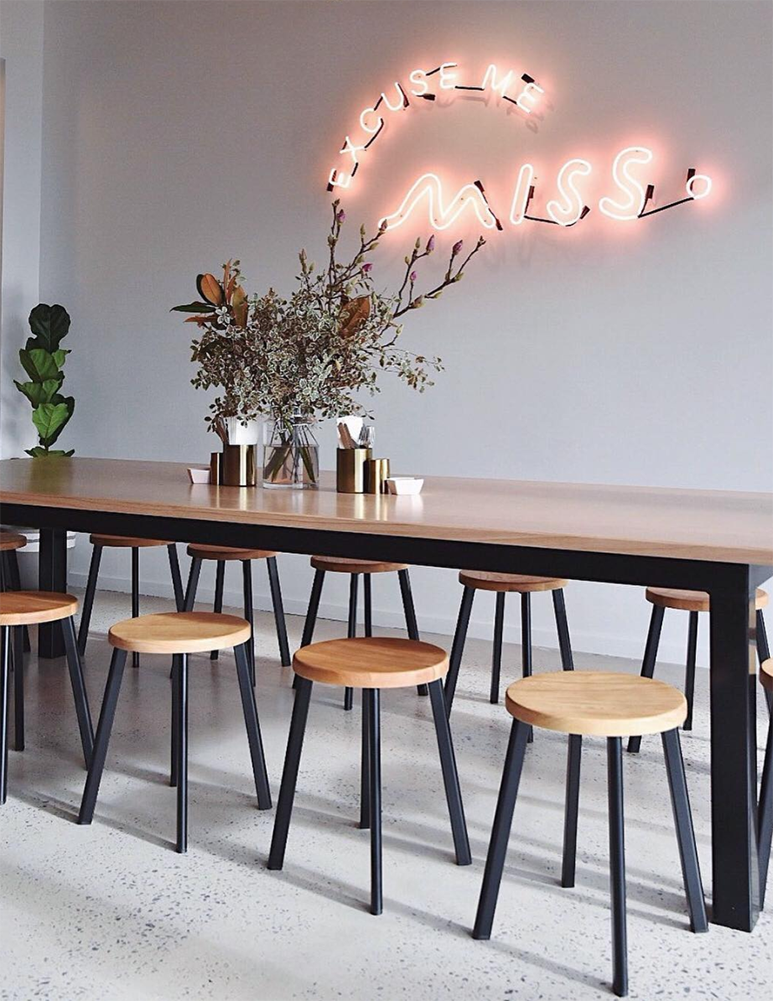 The sister cafe to much-loved Little Loco, Miss Jones not only serves up simple yet inventive meals, but the cafe itself is oh so pretty - complete with a neon sign, chic artwork, hanging plants and a pink wall.
Hunter and Scout is one fine cafe. With a beautiful front section featuring exposed bricks, a stunning courtyard complete with palm trees and hanging basket lights, plus very tasty food, this will no-doubt be my regular haunt for many years to come.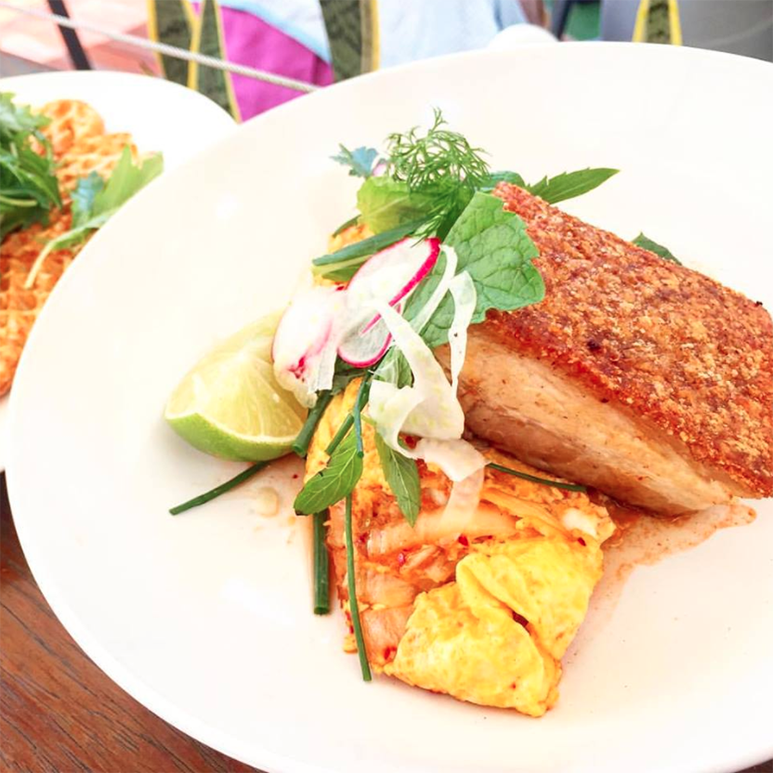 This relatively new cafe has nordic styling down-pat. Featuring lots of white, stunning gold
lights and simplistic furniture, and of course delicious food, they focus on modern,
seasonal dishes crafted from local produce.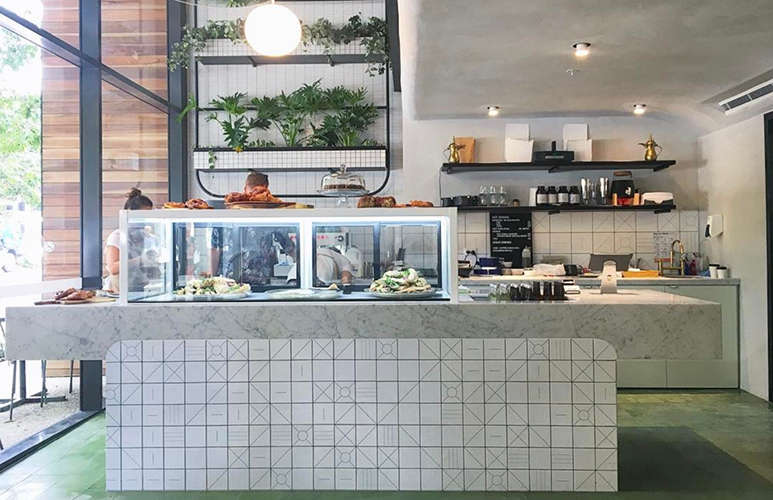 From the people that brought you the ever-popular Naïm in Paddington, Naim on Melbourne is a stunning Middle Eastern styled space that offers delectable croissants and danishes. Yum!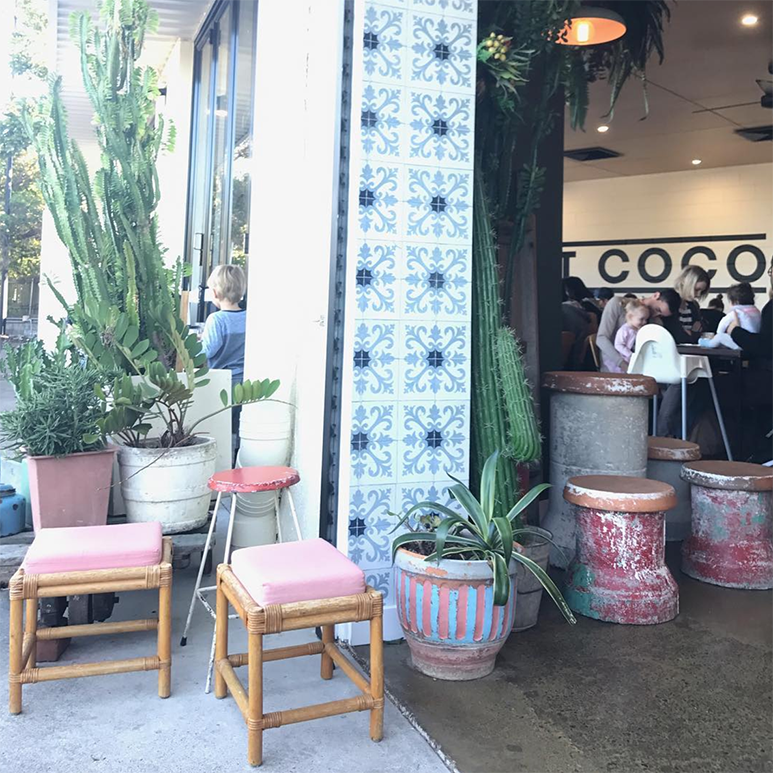 Located in Daisy Hill, a quiet suburb on the outskirts of Brisbane (which I admittedly have never been to before in all my years in this city!), St Coco is one of the coolest new cafes to open in Brisbane. Great coffee – check. Unique decor – check. Delicious food – check. Chilled vibe – check. Dog friendly – check. Cactus – check. This place has everything I love and makes for the perfect venue for breakfast.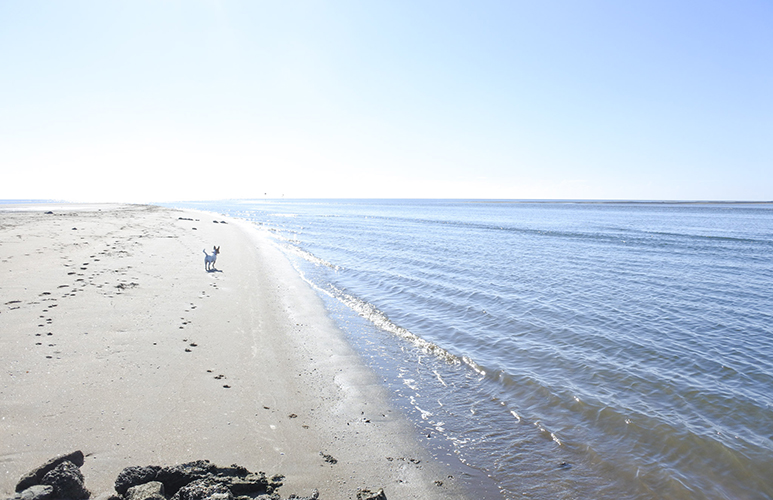 9.30am - Nature Dose
Once the food and coffee has kicked in, I'm energised to get out and about and venture into nature. Time is of the essence on the weekend, so I like to seek out natural spots that are right on the city's doorstep. And how lucky are we that we have so many options here in Brisbane?! I'll either …
Bask in the beautiful scenery at Mount Glorious.
Dip my toes in the swimming hole at the Bunya Crossing Reserve.
Take my dog for a walk at the 'surprisingly' pretty Nudgee Beach.
Pretend that I know about native flowers at Roma Street Parkland.
Or take in the wildlife and plant life at the Boondal Wetlands.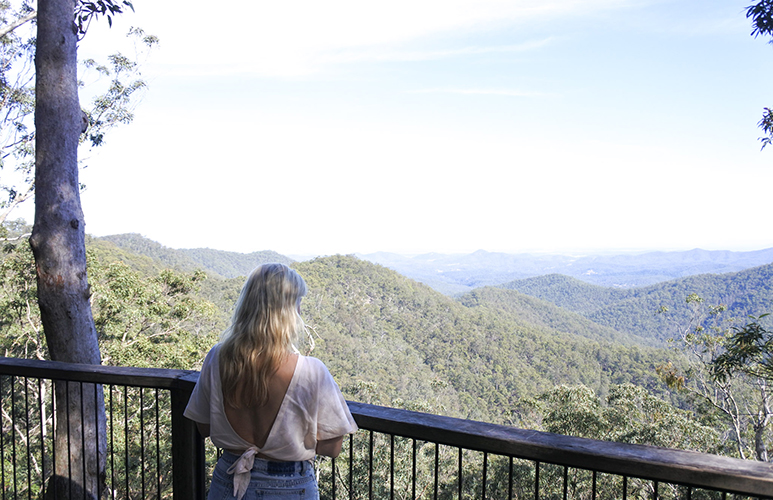 Midday - Lunch
Now it's time to refuel, and what better place to refuel than somewhere that offers both great food and the great outdoors. It's the best time of day to soak up some rays and ensure that summer glow stays all year round. My favourite spots are: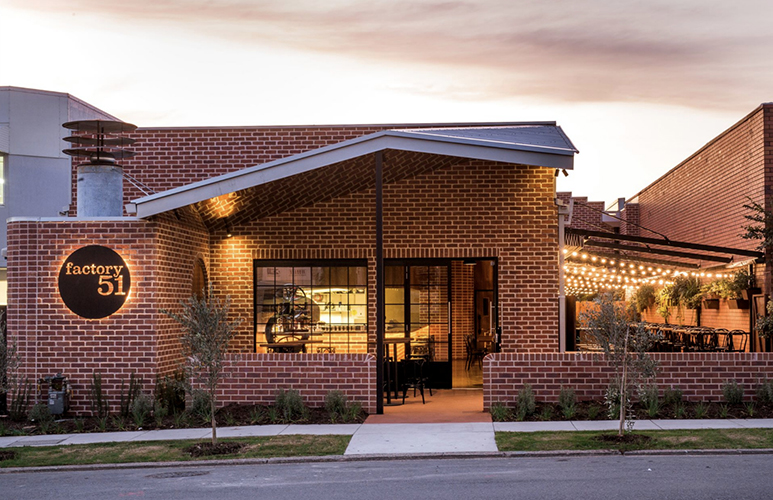 Located in a rustic red brick warehouse, Factory 51 offers a gorgeous alfresco laneway with a retractable roof (just in case), and serves up mouth-watering modern Australian share plates, salads, pastas, burgers and more.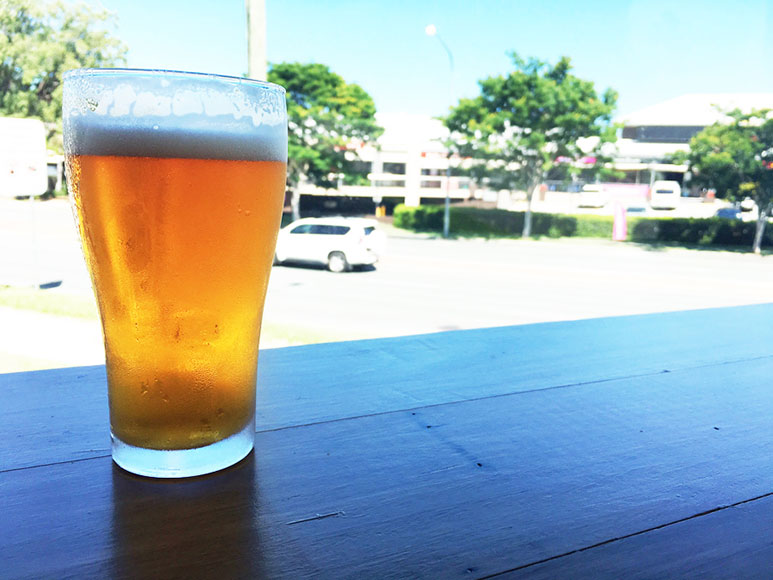 With a cool outdoor area out the back and a light and open indoors area out the front, Suburban Social has injected new life into Chapel Hill. They offer up a seriously delicious range of American food, including knock-your-socks-off burgers and wings.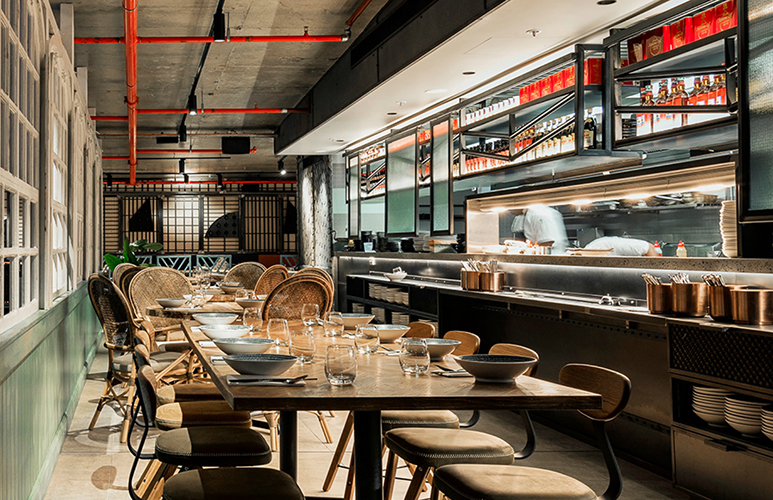 Wow, this place has really outdone itself - the fit-out is so eclectic and so stunning! And the inventive Asian fusion food is equally stunning. This is the sort of place you could easily spend many hours wining and dining on a Sunday (or any day of the week in fact!).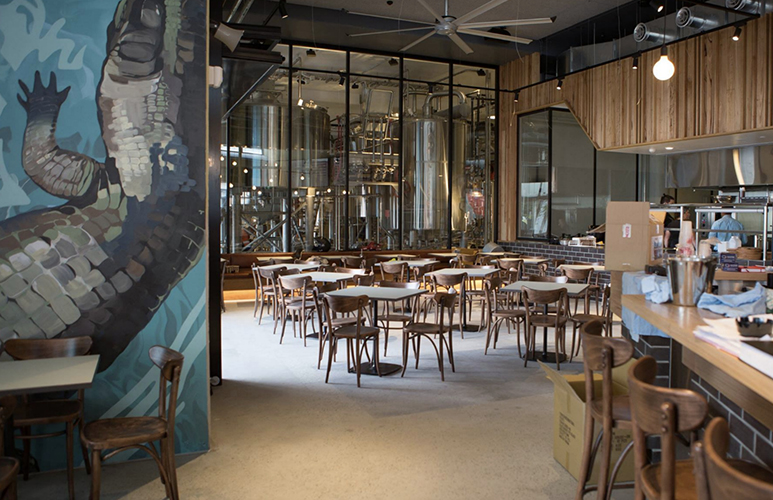 Just opened in March, this is the second venue for everyone's favourite Newstead Brewing Co. With a large outdoor area, it's a great spot to sip on a beer, munch on a burger and soak up some sunshine, all the while taking in the view of the impressive Suncorp Stadium just across the road.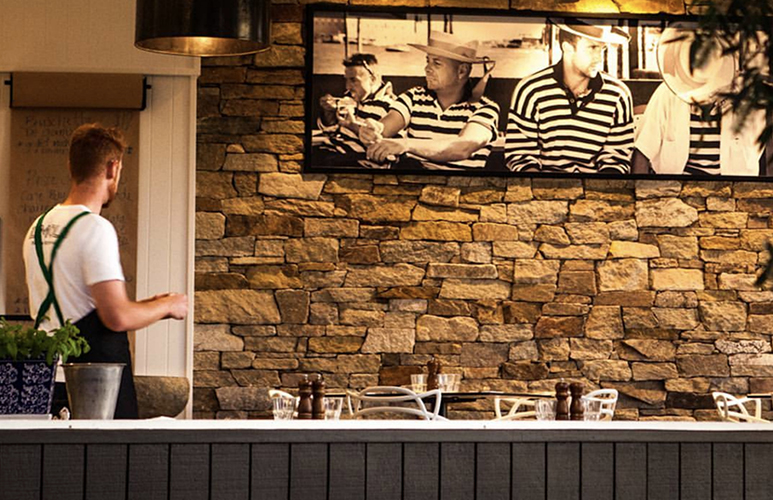 The former Jetty on Oxford is now a beautiful Italian eatery. Overlooking the river, with an open plan design and lots of windows, this venue really lets the outdoors in. It's the perfect place to sit back on a Sunday, take in the river views and enjoy a delightful pizza or pasta.
2pm - Walk
By now I usually need a good long walk so that all the food can digest, and I can make room for more later (very important!). There are so many good spots in Brisbane, but these are my favourite as they all have views - which makes a leisurely walk just that much nicer.
Walking along the gorgeous track along the river at Kangaroo Point.
Doing a circuit of stunning New Farm Park.
Walking around historic Newstead House and along the Riverwalk.
Walking up to the top of Mount Cootha and taking in the incredible view of Brisbane.
Or simply taking a leisurely walk along the streets of Paddington and soaking up views of the beautiful homes and city glimpses.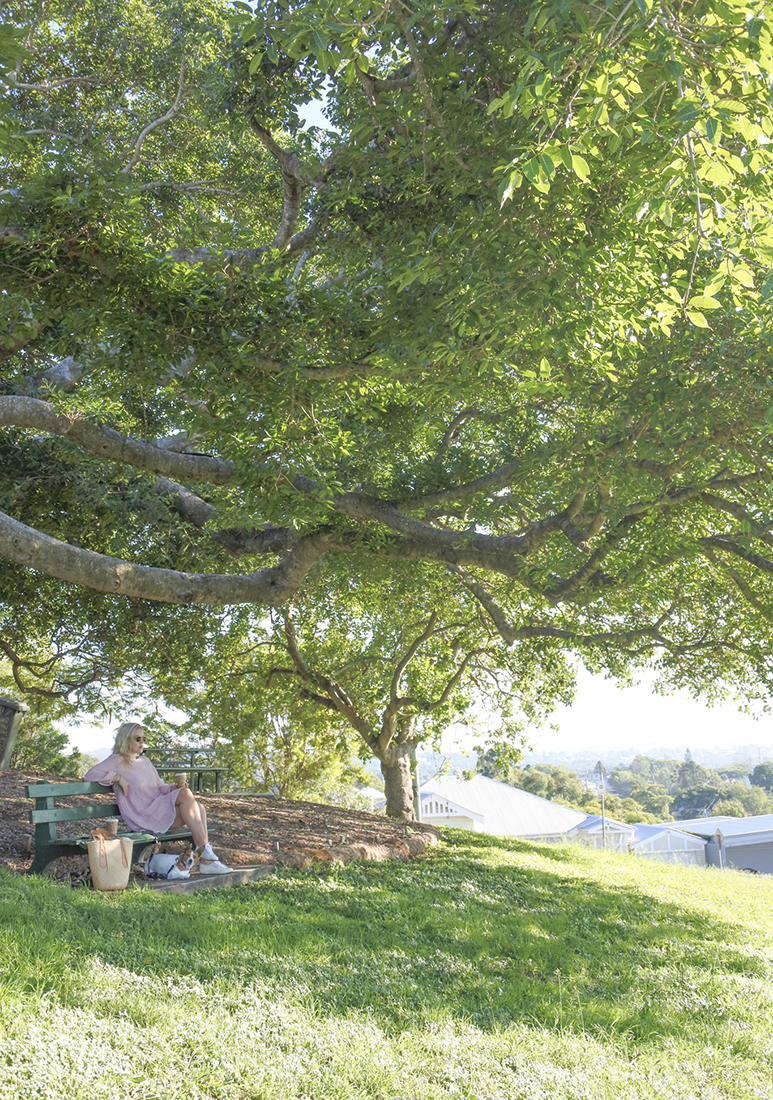 4pm - Wine Time
There's nothing better than making the weekend last longer, and the best way to do that is
by not sitting around at home on a Sunday afternoon. Instead I love to head somewhere
relaxed for a glass of wine or two. We've been blessed by the bar gods with so many new
bars already this year …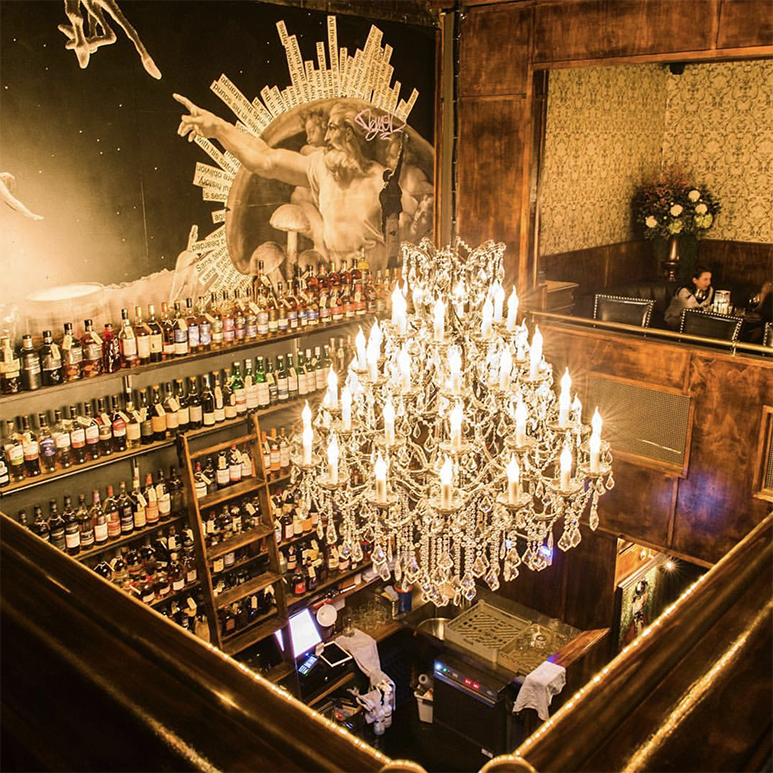 This bar is definitely up there as one of the best new bars to open in Brisbane so far this year, all thanks to the stunning interior and the equally stunning cocktails. You'll feel like you've stepped back in time to the 1920s.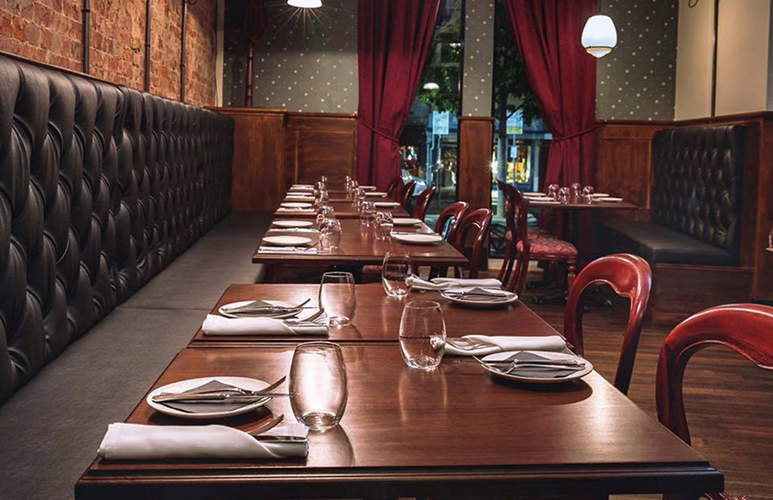 Electric Avenue, Woolloongabba
With a decor that is both sophisticated and eclectic, think bunches of hanging lights, a deer head, coocoo clocks, floral wall paper and leather couches, Electric Avenue is a seriously good new bar that should be on the top of everyone's must-do list.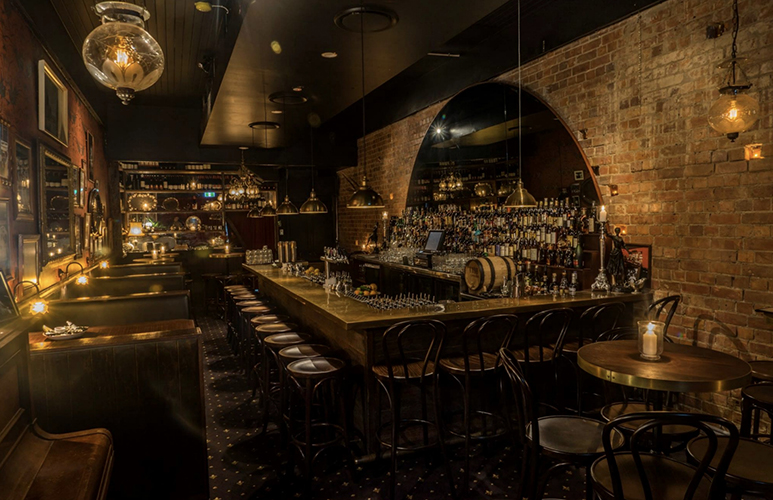 Seymours Cocktails, Petrie Terrace
You might not even realise that this bar exists, as I'm pretty sure there isn't a street sign and there is a red curtain over the door. But what awaits is an extremely charming bar with exceptional food, oysters from all over Australia, and divine cocktails. One of the best lamb burgers I've had was consumed here!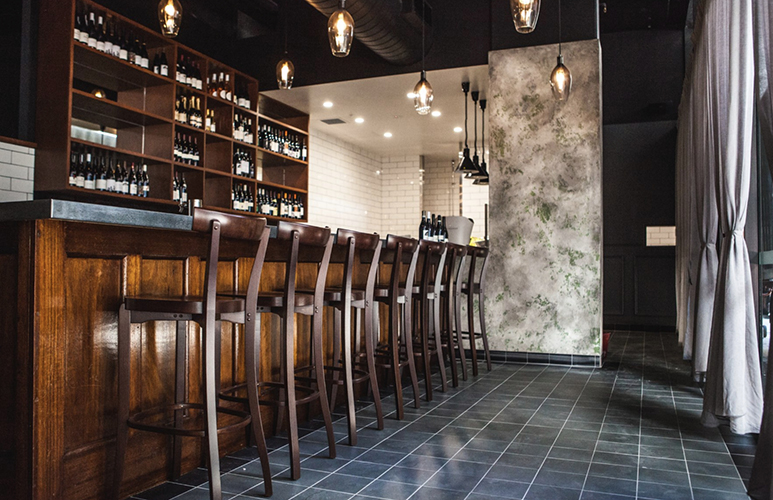 The goal behind La Lune was to create a bar that is stylish, social and inventive - and they have definitely achieved this. With a modern yet comfortable design, and an extensive list of drinks, this is now one of my go-to bars on the south side of the river.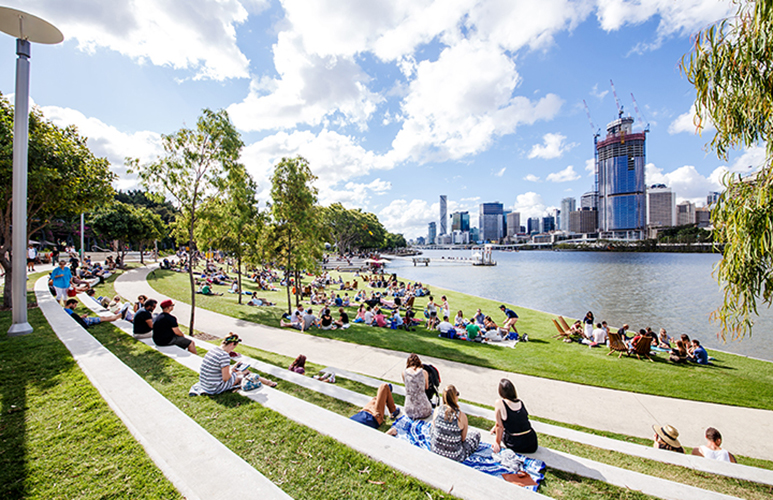 River Quay, South Brisbane
It's not a new spot, nor is it a bar, but this grassy knoll is one of the best places in Brisbane to enjoy a wine. Why? It is a public licensed area, meaning you can 'wine time' here between 10am and 8pm daily! It also has without-a-doubt the best view of the Brisbane River and city. You can't really go wrong!
7pm - Dinner
It's time to eat again! And what better way to finish off the weekend than with a hearty meal, and by this time of the day I'm usually in the mood for heading somewhere nice yet low-key. Luckily there are so many new spots in Brisbane that meet that criteria.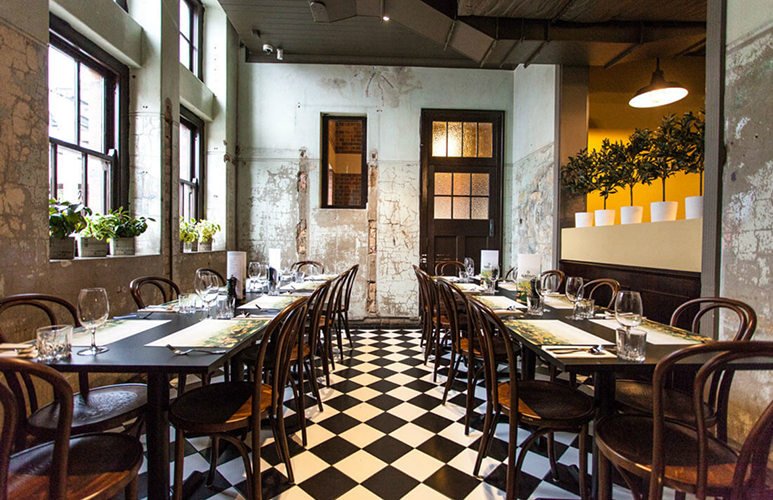 Located at the gorgeous Barracks precinct, this new Italian restaurant is influenced by the restaurants and wine bars of regional Italy. The decor is beautiful, with exposed brick walls and black and white check tiles, and of course the food is delizioso.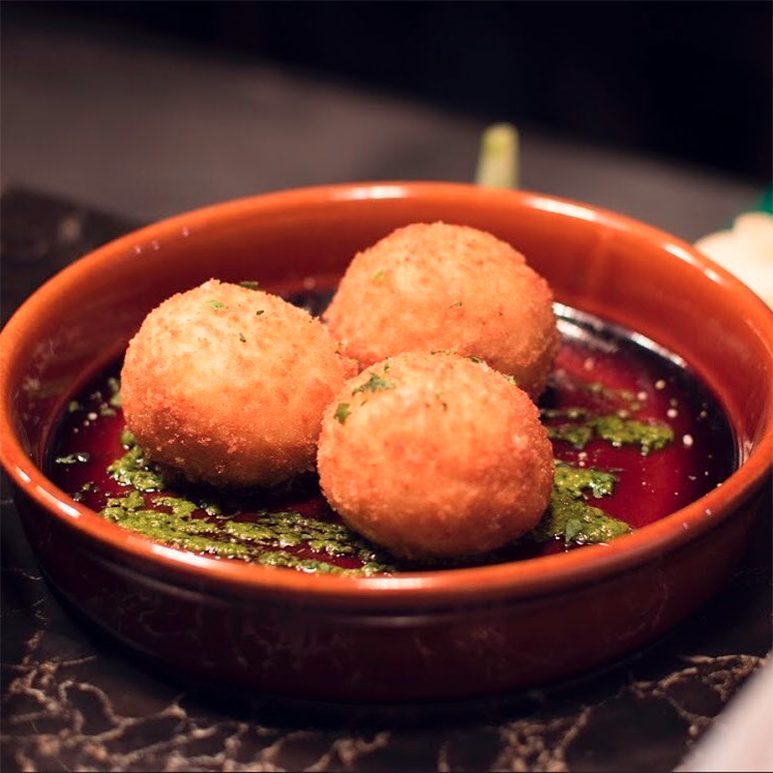 This rustic Spanish tapas restaurant dishes up delectable share plates such as croquettes, pork belly and lamb ribs, and offers a quaint and homely space complete with candles, exposed rafters, brick walls and a gorgeous fireplace. It's a lovely little spot to make the most of the final hours of the weekend.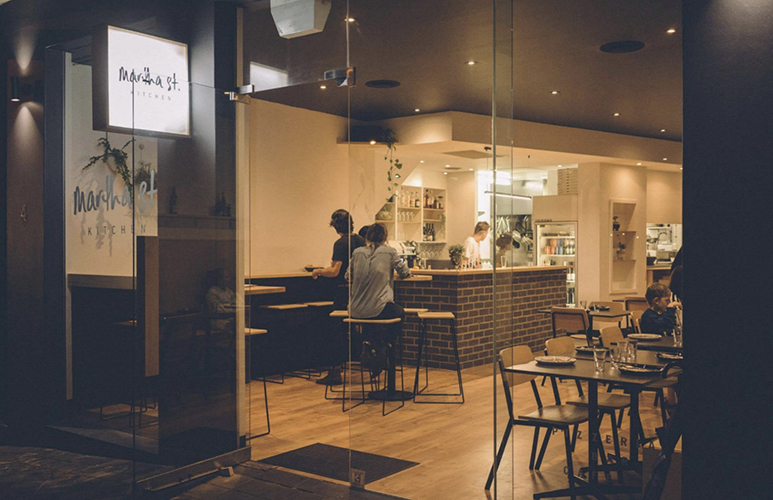 Martha Street Kitchen, Camp Hill
I love the food on offer at Martha Street Kitchen. From meatballs and fried chicken, to calamari and to-die-for pizzas - this is comfort food to the max. Equally as good as the food, is the decor and vibe. So modern, simplistic and relaxed - just perfect for a Sunday evening.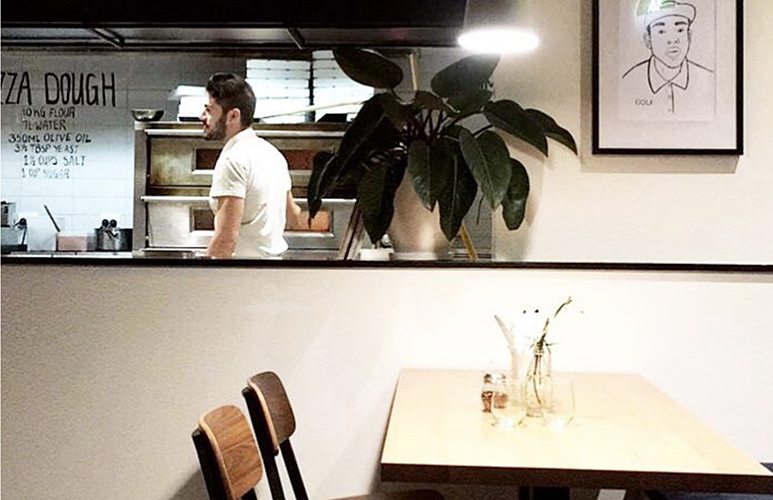 The sibling to Martha Street Kitchen, Neighourhood Pizza has the same cool decor and vibe, and is a very welcome addition to the west side 'burb of Kenmore. It's also definitely a contender for best pizza in Brisbane!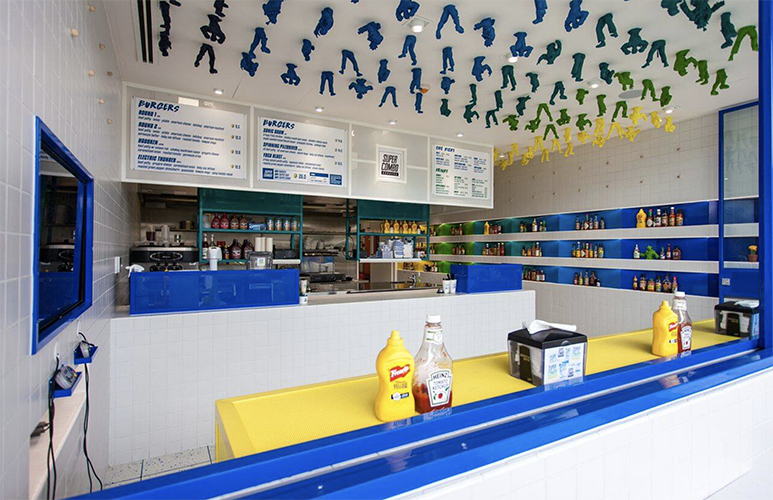 Sometimes all I feel like on a Sunday night is a really yummy burger. There is a lot of choice in Brisbane these days, but one of the best options out there is the new Super Combo. Located at the up-and-coming King Street precinct, their delicious beef patties are a mixture of Angus brisket and Wagyu fat, with no added ingredients … mmmmm. And the small cafe itself is bright and fun (the owners obviously really like computer games!).
About the Author

Aus Dreamer is by local Kelly Poulter. After many years working at Brisbane Marketing, Kelly hasn't been able to shake her love for Brisbane (and all things Australian) and is now dedicating herself to spreading the word about everything she loves about this country. With a focus on quality over quantity, Kelly aims to showcase a different way of living - only shopping locally for fashion, beauty, homewares and art, eating and drinking at well thought-out local cafes, restaurants and bars, and getting into nature on the regular. Kelly's goal is to support beautiful local businesses, whilst inspiring people to truly embrace all that this special country has to offer.