Valentine's Day 'Date' Guide
Love is in the air
Roses are red, violets are blue, this Valentine's Day is just for you (and bae) *wink wink
Single and ready to mingle? Or coupled up and feeling the love? Whatever box you tick, we give you a Valentines Guide Nicholas Sparks would be proud of. Whether you want to indulge your sweetheart on February 14, KISS (keep it simple) or go solo and let Cupid work his magic … Here at The Good Guide we want to you to have a fabulous V Day whatever your style. Here is the best of the best, which will be sure to impress!
*Valentine's Day boycotters you haven't been forgotten. We've got a little something something in here for you as well!
For the COUPLES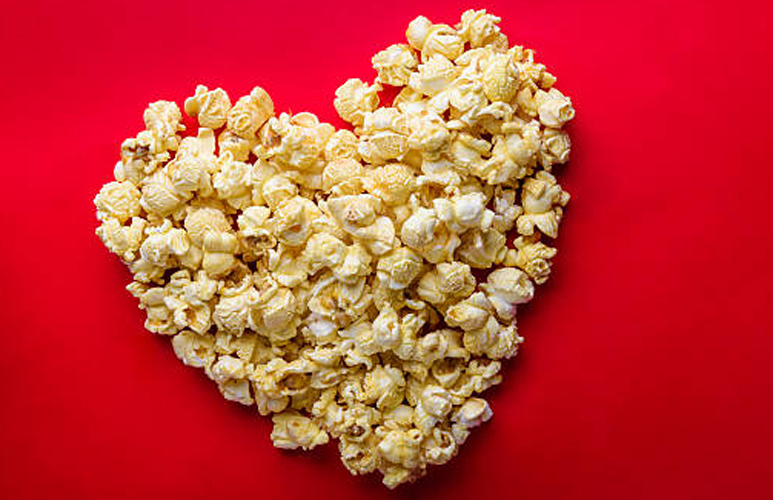 The Movie Date
Blue Room Cinebar - don't spend Valentine's Day with 100 strangers in a crowded theatre. Instead, take your love to Brisbane's most intimate theatre (with the comfiest chairs) to enjoy a movie and whisper sweet nothings. Sit back, put your arm around your love and enjoy the delicious fare and drinks delivered straight to your seat!
Elizabeth Picture Theatre - with the perfect mix of old-world charm and new-world luxury, Elizabeth Picture Theatre will be sure to add a layer of romance to the classic movie-dinner date this Valentine's Day.
Yatala Drive-in - what's more romantic than watching a movie under the stars with your lover? Absolutely nothing! Snuggle up and squeeze in a cheeky make-out sesh before the movie starts. #shhh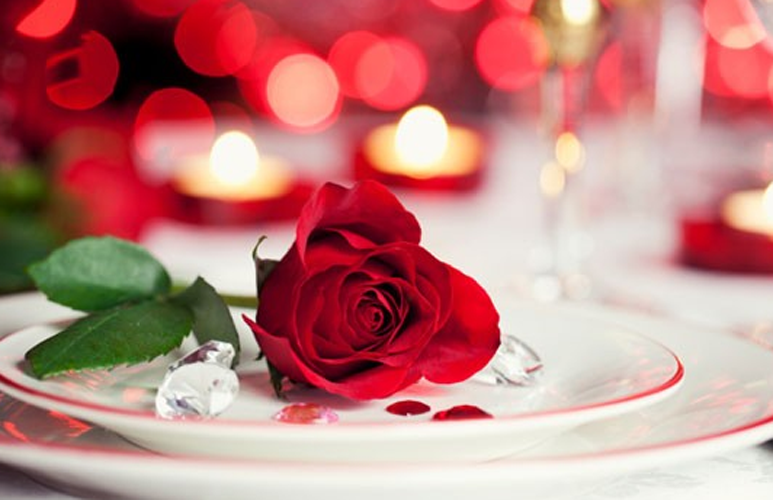 The Dinner Date
Brisbane City | Fortitude Valley
Where: The Palace Supper Club
How Much: Mains starting at $34
More: Treat that special someone to pure decadence this Valentine's Day. With imperial booths, exquisite lounge, al fresco terrace and divine contemporary Australian cuisine, The Palace was made to create special moments with that special someone.
Where: Madame Rouge Bar & Bistro
What: Three court set menu ­| Sittings available from 5:45pm
How Much: $63pp
More: The French certainly know the language of love and the way to your lover's heart with a feast inspired by amour [love]. Think Parfait, Saumon, Soufflé, Steak frites and Mille~feuille. Oh la la…
Where: Doo-Bop Jazz Bar
What: Valentines Special | For Eva: An Eva Cassidy Story
How Much: $100pp Valentines Special Set Meal
More: Treat your ears and your Valentine to a night of beautiful jazz and blues to set the #mood. Complete with a tantalizing two-course candlelit dinner and 'Death by Chocolate' dessert plate, love will definitely be in the air. Pre-booked tickets get a glass of sparkling on arrival. Get tickets here.
Where: Deer Duck Bistro
What: 5-course Valentine's Day Degustation
How Much: $155 pp (price includes a complimentary glass of Collet Art Deco Brut on arrival; matching wines available $75pp).
More: Deer Duck Bistro is in love with love. Spoil your loved ones on Valentine's Day with the perfect marriage of Australian and European cuisine. Think Juniper Lamb, Ruby Grapefruit Glaze, Kingfish, Pomegranate Molasses, Pistachio Praline and Lime Candy.
Where: The Spaghetti House Trattoria
How Much: Mains range from $25 - $45
More: You've got a pizza my heart. Experience a rustic Italian fare with a spritz or vino that's sure to set hearts on fire. This Italian stallion is a total mood setter. It'll have you recreating THAT spaghetti and meatballs scene from Lady and the Tramp. You know the one! #mwah
Where: Bacchus
How much: $169pp; with paired wines $299
More: Spoil your love with this special Valentine's Day Degustation designed by Bacchus Head Chef Massimo Speroni. Think Burrata Buffalo Milk, Deep Ocean Scampi, Duck Raviolo, the list goes on! #indulgentlydelicious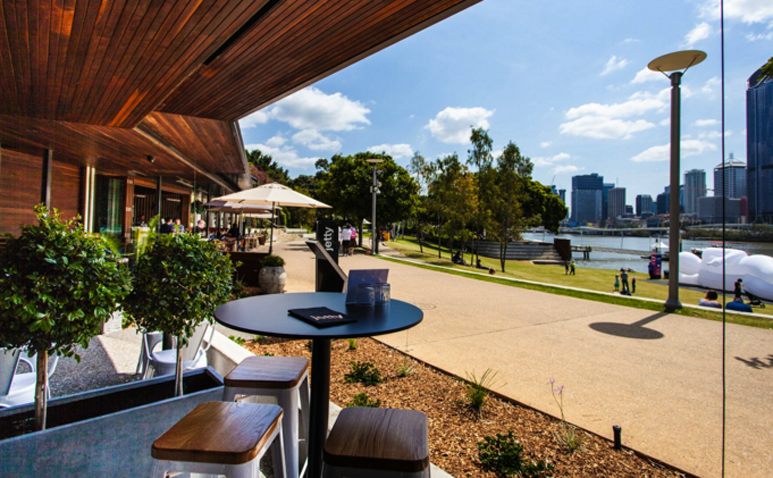 River Quay South Bank
Where: Popolo Italian Kitchen & Bar
What: Romantic Picnic or Set Banquet
How Much: Prices start from $65pp
More: Treat your date to a love (*ahem*), Italian food affair that will for lasts hours. Reservations are essential on 07 3846 7784 or www.popolodining.com
Where: The Jetty South Bank
How Much: Mains range from $22 - $39
More: The Jetty knows how to make seafood sexy. Treat your valentine to the freshest seafood in Brisbane while you dine with uninterrupted river views. Its no coincidence oysters are an aphrodisiac and at The Jetty they serve them by the truckload! #letsshuck
Where: Stokehouse Q
What: Valentine's Day Dinner
How Much: $120pp
More: Spoilt your valentine on the most love-ly day of the year. Perfect for the effortless romantic, a delectable two-course meal followed by a shared dessert will leave you falling in love at first bite. Reservations are essential. To book email This email address is being protected from spambots. You need JavaScript enabled to view it. or call 07 3020 0600.
Where: Aquitaine Brasserie Restaurant & Bar
What: Three-course Valentine's Day Dinner
How Much: $79 pp
More: Impress your date with a postcard perfect view of the city's skyline and river. Indulge with a three-course meal and special Valentine's Day inspired dessert designed to channel the romance and spirit of the French. Je t'aime darling. Bookings are essential. For further information email This email address is being protected from spambots. You need JavaScript enabled to view it. or call 07 3844 1888.
Where: River Quay Fish
How Much: Mains start from $22
More: River Quay knows the way to a man's (or woman's) heart is through their stomach. Add fresh seafood, exceptional wine, sexy cocktails and a view that stretches days … you've got a dinner date bound to impress.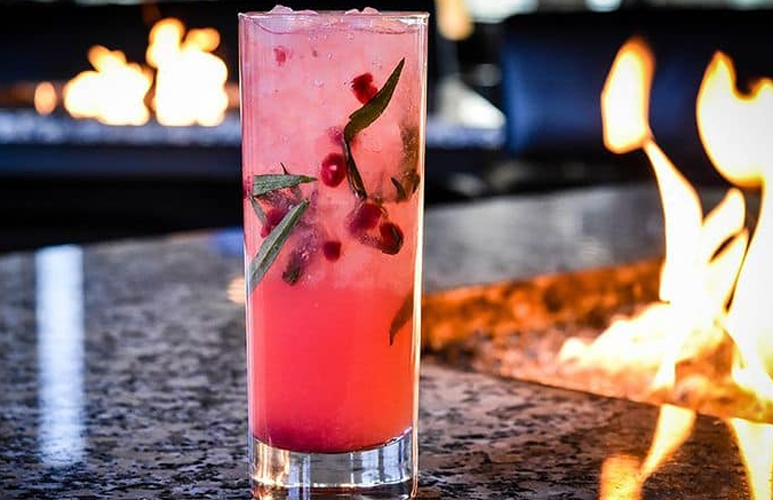 The Drinks Date
Savile Row - think rich mahogany, dim lighting, leather seated booths and over 350 shades of whiskey. This slick AF vintage lounge bar will put the sexy back into your Valentine's Day plans. This is the perfect destination those looking to give their date a fine tailored drinking experience.
Convent Garden - treat your valentine to a sophisticated soiree fit for a King (or Queen). With over 100 craft gins and a contemporary cocktail menu, this lux West End gem is sure to set hearts a flutter. Let the love games be-gin!
The Cloakroom Bar - the perfection destination to escape with your date, the discovery of this gem is a sexy experience in itself. Down an alleyway and through an unmarked door is an exquisite dimly lit bar. Drinks are not made to menu, but rather to your personal tastes, The Cloakroom is perfect for those valentines who love a bit of adventure.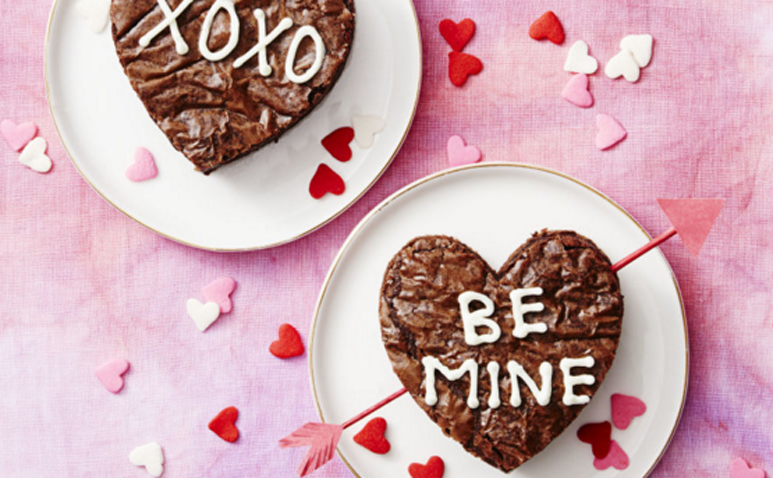 The 'Sweet Treat' Date
Cake & Bake – indulge in freshly baked goodies. Giving your heart to someone special this Valentine's Day would be sweet, but giving them a cake would be sweeter! Avoid the heartbreak and order today on 07 3844 1088.
Cakes by Judy C – choose from a treasure trove of sweet delights in the cabinet, or get something special made to really impress your loved one. Be different get a bouquet of roses you can eat! #CakeQueen
I Heart Brownies – heart shaped brownies baked with love and oozing gooey goodness like salted caramel, hazelnut, chocolate, mint and more. Valentine's Day '6 Packs' are available to order or pick up. Top your brownies with toppers 'kiss me', 'be mine', and 'xoxo' for that special little extra something. Call on 3252 8473 to place your order. Single Valentine's Day brownies will be on sale over the counter of the Wintergarden kiosk and Valley bakery for $6 each.#BrownieAddict
For the SINGLES

The 'Solo' Brunch or Dinner Date (*friends welcome)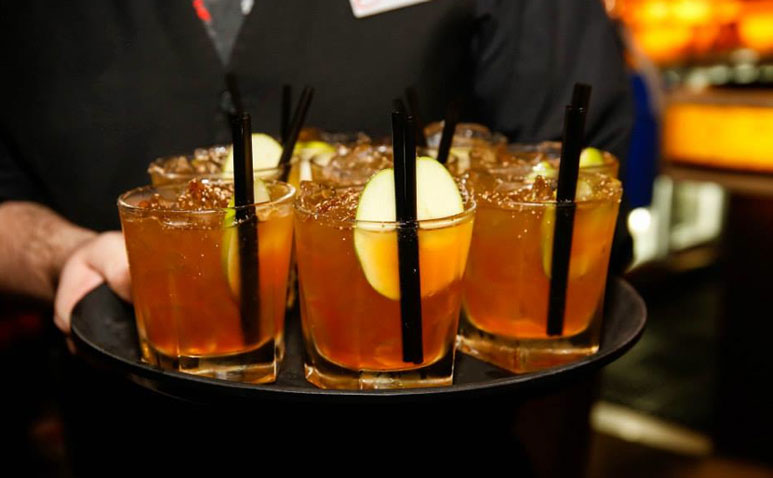 The Drinks Date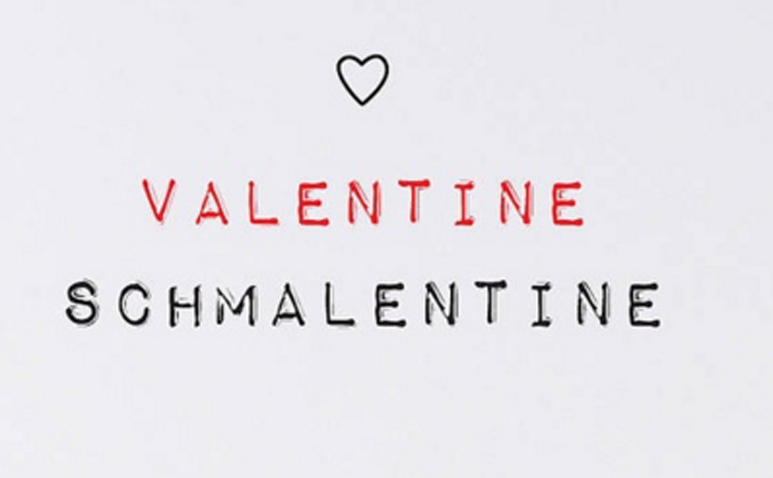 The Anti-Valentine's Day Date
Love is in the air!
Wrong…
Nitrogen, oxygen and carbon dioxide are in the air.
If Valentine's Day is anything but heart shaped candy, flowers, grand gestures of love and more about the uninterrupted continuation of your everyday life … keep reading - we got solutions.
Have a threesome! You, Ben and Jerry – a.k.a the best night of your life. Go absolutely wild getting your rocks of with a pint of the good stuff from B&J while you catch up on your stories #NetflixBinge.

Get Away - maybe an anti-valentines holiday is just what the doctored ordered. Why not head to the tranquil Silky Oats Lodge located in Noosa for some much needed 'you' time. Decide you want some company? Why not take the bestie and make it a girls (or guys) long weekend of pure pampering and luxury. #EscapeTheLoveBirds with secluded rooms and private lagoons!

Go Hiking – the hinterland, Northern NSW or Southern QLD Country are the picks. Delight in fresh air, unplug and enjoy the serenity #Bliss #NotASoulInSight

Get creative – grab your fellow anti-V day mates and take an art class, make an anti-Valentine's Day playlist, become a photographer for the day or cook up a storm #YouDoYou

Organise a Game Night - nothing says anti-Valentine's Day like group drinking and debauchery. Add Cards Against Humanity and a round of strip poker to make it a party!

Head to the beach – gather the troops or go it alone and hit the CG or SC for some salt, sun and sand.
Let the love games begin. XOXO