Notice
Google Geocoding API error: The request was denied.
Brookfield Produce & Pet Pavilion
h. Mon - Fri, 8.15 - 5 | Sat, 8 - 4 | Sun, 9 - 4
Everything you need
More than just your average pet store, family owned and operated Brookfield Produce caters to all aspects of pet and garden care. Ranging from live animals and pet food to chicken coops, nest boxes, potting mix, and electric fencing, this unique store is your one-stop shop for absolutely everything you need (in love and life).
They also have an extensive range of fresh and organic fruit and vegetables, perfect for whipping up a delicious homemade meal to put on the family table. There's plenty for the kids too; bring them down to explore, see and cuddle a huge range of loveable and furry or feathery friends.
Pop in to Brookfield Produce and Pet Pavilion for garden, produce and pet needs (as well as your daily dose of adorableness – check out their Facebook page for a little taste of this. They love showing off their animal babies-naw!). See what the buzz is about and bring your family to meet theirs!
Priding themselves on great service, did we mention they deliver to your door too? Perfect!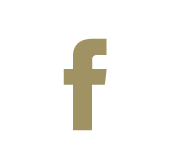 a.
612 Brookfield Rd

,

Brookfield
Share the Goodness...