Notice
Google Geocoding API error: You are over your quota.
The Tivoli
h. See website for event times
Rolling Stones style
Early last century, Australia's Tivoli Circuit was the Splendour In The Grass of vaudeville - four cities- big crowds, lots of touring acts. Among them mimes. Then came television, which killed off the Tivoli Circuit but no the miming. Thankfully a venue called The Tivoli was built to counter the lip-syncing silence with the rattle and howl of live music.
Hosting Brisbane's parties and live music for decades, indeed Grandma my have partied here. Her phone number may still be written in lipstick on the backstage mirror Nick Cave once coiffed has quiff in. Yes, view venues can match The Tivoli's intimate relationship between act and audience and all this art-deco refinement can make you feel you've ventured into a posh manor house with a band, some booze and some groupies, Rolling Stones style.
Needless to say you may want to mime the story you tell later to project the ears of the innocent
Impressive for any style of event - this iconic venue we loving refer to as 'The Tiv' puts the fun in function. Make you next event unforgettable 'cos that's what you are!
Check the web for upcoming acts ... like a good wine, this old gal just gets bettie with age.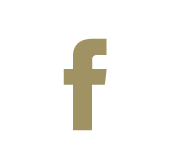 Inner City
p. 07 3852 1711
a.
52 Costin St

,

Fortitude Valley
Share the Goodness...