Notice
Google Geocoding API error: The request was denied.
Infiniti Centre Brisbane
Mon - Fri, 8 - 6 | Sat 8 - 4
Infiniti defies convention
Refined sophistication and performance that oozes class and style.
Infiniti Cars, located on central James Street in the Valley and concept stores in Westfield Garden City and Robina Town Centre is a luxury car dealership like no other. The uncommon, but precious harmony between grace and strength is one present in very few car models. Each vehicle is engineered, designed and refined to transform raw power into smooth, sleek, and sexy performance. Infiniti defies convention. Infiniti abhors convention. They don't want their customers to merely drive an Infiniti, to merely use it as a primitive tool to get from A to B. They want you to feel at home in it, relish the agile handling, the responsive steering, and strong acceleration from every V6 and V8 engine.
Infiniti cars are performance luxury vehicles like no other, and more than that, they're drivers' cars. Drive one today and you won't ever go back to anything other than Infiniti. Like Buzz Lightyear says…' To Infiniti and beyond'…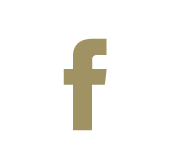 Inner City
p. 07 3000 5999

This email address is being protected from spambots. You need JavaScript enabled to view it.
a.
5 James St

,

Fortitude Valley
Share the Goodness...