Events
{SCOpenGraph image=http://brisbane.thegoodguide.com.au/brisbane/images/jevents/5d5b83eb548034.03004456.jpeg}
Wednesday 28 August 2019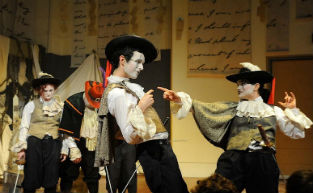 WHAT:Zen Zen Zo's poetic and provocative retelling of Shakespeare's classic features original live music (composed by Brisbane chanteuse extraordinaire, Emma Dean) and a dynamic cast of actors, dancers and singers.
WHERE:
Trinity Parish Hall
Wickham & Brookes St, Fortitude Valley, QLD 4006
WHEN:
Between
Thursday 15 August 2019 7:00 PM
and
Saturday 31 August 2019 7:00 PM
HOW MUCH: Tickets start at $35 | Buy yours here
MORE:
There are NO SEATS on this journey, which is an immersive and promenade performance experience. You will be moving around the island. Therefore please wear comfortable clothes and shoes.