Pigeon Partners
Birds of a feather flock together. The Good Guide gives you wings. The Good Guide is proud to fly with our partners to new heights. It's all about working together, supporting local and creating strong creative communities.
We go together like Hendrix + The Guitar, Michelangelo + Marble, John + Yoko, Peanut Butter + Celery, Birds + Feathers…
Make sure to check out these fine pigeons, tell them we sent you.
Birds of a feather fly together and we are very proud to soar to new heights with our Pigeon Partnerships. Join the high flyers to see all the sights! Fuel creativity and launch your brand with the best in the nest. The bird is the word.
If you are interested in flying with The Good Guide (partnering with the golden pigeon), contact This email address is being protected from spambots. You need JavaScript enabled to view it..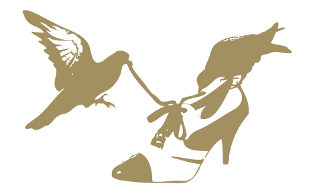 BIRDS OF A FEATHER
Making websites for small business. Julian is the King of the Web, all round cool guy and amazing at website development, management and security. His list of talents is endless and he really does go that extra mile. The Good Guide would highly recommend Julian for any task - big or small!
We support savvy sustainability and choose to cut costs, not tree's. We host with Green Hosting and recommend you do too. Domain names from $11. Web Hosting from $5. Simple, friendly, green.
TEQ is the leading Queensland marketing, experience development and major events agency representing tourism.